Could This Device Help Migraine Sufferers?
By Candy Sagon , March 12, 2014 11:45 AM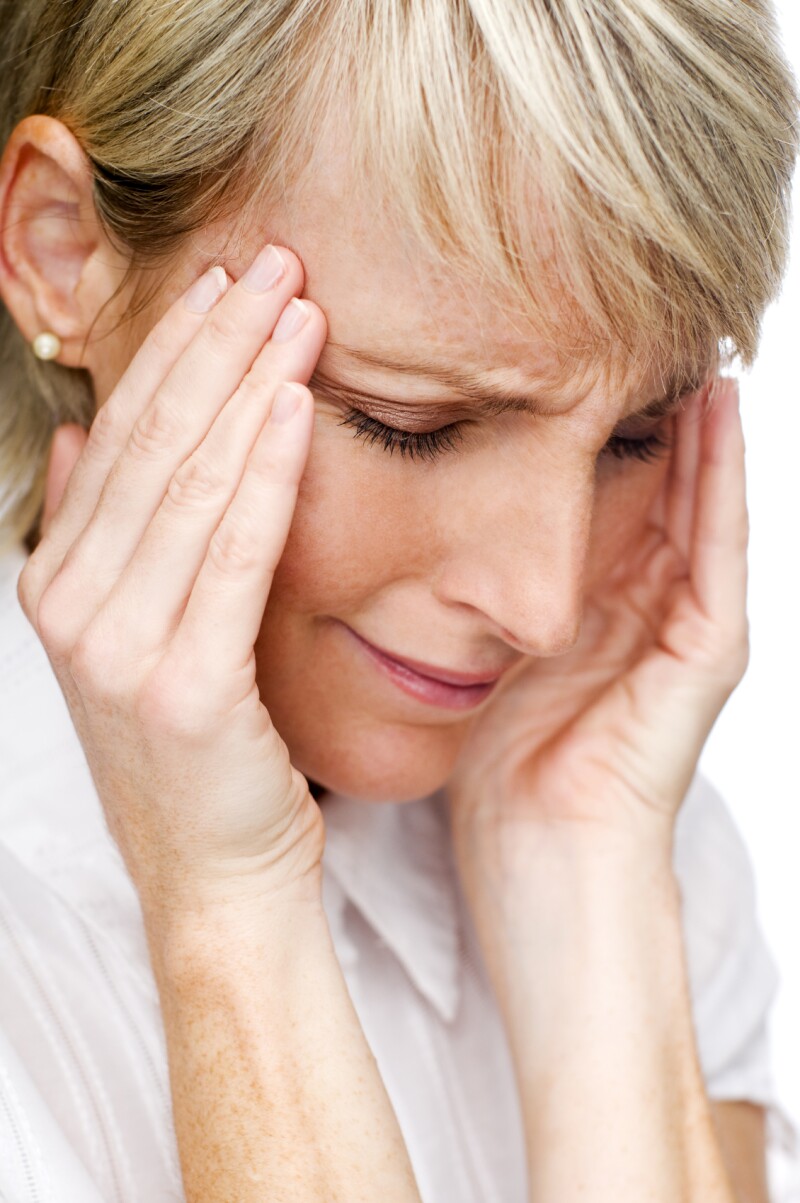 About 36 million Americans suffer from migraines, a severe type of headache often accompanied by visual problems, nausea and extreme sensitivity to sound and light. Could a device that zaps the nerves in the forehead help prevent them?
Migraine sufferers will soon be able to find out. The Food and Drug Administration (FDA) this week approved a medical device called Cefaly to help prevent the debilitating headaches.
Similar to a headband that's worn across the forehead, the battery-powered device delivers a small electrical current to the trigeminal nerve just above the eyes, thought to be the source of migraine pain. Patients who use the device feel a tingling sensation.
It's approved for use by those 18 or older and should be used no more than 20 minutes once a day, the FDA said.
>> Sign up for the AARP Health Newsletter
The device is already available in Europe, as well as several South American and Middle Eastern countries and Canada. It sells for about $250 on the Canada Costco site.
Cefaly is designed as an alternative to taking migraine medication, Christy Foreman, director of the Office of Device Evaluation at the FDA's Center for Devices and Radiological Health, said in a statement: "This may help patients who cannot tolerate current migraine medications for preventing migraines or treating attacks."
The FDA based its approval on a clinical trial in Belgium of 67 chronic migraine patients who had not taken any medication for three months prior to the study; the results were published in the journal Neurology. Cefaly reduced migraines on average by two per month, and 38 percent of users had at least a 50 percent reduction in their number of migraine episodes. Patients also needed to use lower doses of painkillers, compared with a placebo group. But Cefaly didn't prevent migraines completely or reduce the intensity of migraines that did occur, the FDA added. There were no serious side effects.
According to the National Institutes of Health, a migraine can last from four to 72 hours when left untreated. The headaches are three times more common in women than men, and are most common between ages 25 and 55, notes the Migraine Research Foundation.
At least one migraine expert welcomed the news of the FDA's approval, calling it "a promising step forward in treating migraine headaches."
>> Get discounts on health services with your AARP Member Advantages.
Myrna Cardiel, M.D., clinical assistant professor of neurology at the New York University Langone Medical Center and New York University School of Medicine, told HealthDay the device "addresses an important part of what we believe triggers and maintains a migraine attack." She said the study results "appear to be comparable to what we see with most oral migraine preventive medications."
Cefaly is manufactured in Belgium; a customer-satisfaction survey of 2,300 French and Belgian users found that 53 percent who tried the device were satisfied with it and would buy it for continued use.
Photo: dulezidar/iStock
Also of Interest

See the AARP home page for deals, savings tips, trivia and more