Daily Aspirin May Not Prevent a First Heart Attack
By Candy Sagon , November 19, 2014 07:29 AM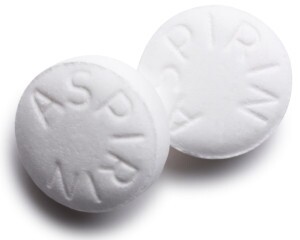 Is a daily low-dose aspirin losing some of its luster as a cheap, easy way to prevent a heart attack?
While there's solid evidence that aspirin can help heart attack survivors avoid a second attack, recent research has raised questions about whether routine use of low-dose aspirin by older adults can prevent a first heart attack.
Now a large Japanese study of more than 14,600 adults ages 60 to 85 — none of whom had had heart problems but who did have at least one risk factor — found no significant differences in the number of heart attacks, strokes or heart-related deaths between people who took aspirin and those who didn't.
>> 10 Types of Meds That Can Cause Insomnia
In fact, the study was stopped early, after five years, because there was so little difference between the groups — for example, 56 deaths in each group.
The study was published online Nov. 17 in the Journal of the American Medical Association .
The study follows a warning earlier this year from the Food and Drug Administration that scientific data "do not support the use of aspirin as a preventive medication by people who have not had a heart attack, stroke or cardiovascular problems," because of the risk of dangerous bleeding into the brain or stomach.
Does this mean you should stop routinely taking an aspirin if you have some risk factors but haven't had a heart attack? Not necessarily, says cardiologist Richard Krasuski, director of the Cleveland Clinic's Adult Congenital Heart Disease Center.
To begin with, this study was done on Japanese patients, and there could be differences between them and Americans, he pointed out in an email, adding, "I would not at this point stop aspirin in my patients over 60 who are not Japanese with risk factors for heart disease but no established vascular disease."
On the other hand, he believes that routine use of low-dose aspirin has been overly recommended, mainly because it's a cheap, easy fix.
"I think that both patients and physicians are always looking for an easy solution to what is a much more complex problem," Krasuski said. "The best preventive measure for cardiovascular disease is a healthy lifestyle," he noted, but getting patients to stop smoking, change their eating habits, watch their blood pressure and exercise regularly is much more challenging.
>> Get discounts on health services with your AARP Member Advantages.
What the study does show, he added, is that just because aspirin can help a high-risk group — meaning those who already have had a heart attack — doesn't mean it can help those at a lower risk.
Three ongoing studies of aspirin's role in preventing first heart attacks may provide more answers. One study involves those with diabetes, another focuses on those with multiple heart-disease risk factors, and a third concentrates on people over 70, Time.com reported.
Bottom line: Talk with your doctor about aspirin's risks before starting, or stopping, that daily pill.
Photo: sd619/iStock
Also of Interest:

See the AARP home page for deals, savings tips, trivia and more.