Doin' A Slow Burn: New Sunscreen Rules Took 33 Years
By Candy Sagon , June 15, 2011 08:00 AM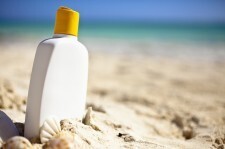 It took decades, but the U.S. Food and Drug Administration finally is bringing some order to the confusing, misleading world of sunscreen labels and claims.
After 33 years of study, the FDA released new rules this week that it says will help consumers figure out which sunscreens best protect them against both sunburn and skin cancer.
The rules go into effect in a year and require sunscreen lotions to protect against both UVA and UVB rays. Those that don't will not be allowed to say they offer "broad spectrum" protection. UVB rays can cause burning, while UVA rays cause skin aging and contribute to cancer.
"I don't know why it took 33 years, but this is a good thing. Labeling will be clear and we'll be able to tell patients exactly what to look for," says Darrell Rigel, MD, a professor of dermatology at New York University and past president of the American Society for Dermatologic Surgery.
But a Washington, D.C., health advocacy group says the rules fall short, particularly in the standards for UVA protection.
"FDA's action offers some noticeable improvements for consumers, such as limiting misleading claims" said David Andrews, a senior scientist with the Environmental Working Group, in a prepared statement. "However, it is clear that FDA caved to industry and weakened its safety standards. Its earlier draft proposed stronger health protections."
According to Andrews, the rule for UVA protection was watered down from the original one proposed in 2007. "About 20 percent of products that meet the new FDA standards could not be sold in Europe," where UVA standards are stricter, he said.
Under the new rules, consumers will see more realistic SPF ratings, with a proposed maximum of SPF 50+, based on new testing guidelines.
In addition, only sunscreens that test at SPF 15 or higher will be able to claim they help prevent sunburn and protect against skin damage and skin cancer. Those with SPF values below 15 will only be able to say they help prevent sunburn.
The FDA will also ban sunscreen manufacturers from claiming their products are waterproof and sweatproof -- because none of them really are -- or calling them "sunblocks," another exaggeration.
Lotions can call themselves "water resistant," but the label has to indicate if they're water-resistant for 40 or 80 minutes, depending on test results.
These new labeling measures are necessary, FDA pharmacist Lydia Velazquez said in a prepared statement, because "our scientific understanding has grown. We want consumers to understand that not all sunscreens are created equal."
Until the new rules go into effect, Dr. Rigel offered three simple ways to protect your skin from damaging sun exposure:
1. Use sunscreen regularly and re-apply every two hours.
2. Avoid the midday sun, when rays are the strongest.
3. Wear a hat to shade your face and neck.
Image credit: U.S. Food and Drug Administration via flickr.com