Elder Chic Now Includes Hearing Aids
When I got my first pair of glasses at age 6, they were big, clunky things that covered a third of my face and were heavy in the bargain. As soon as I was old enough, I traded them in for contact lenses.

Nowadays, eyeglasses are not just stylish, they're downright chic. Sophia Loren started the trend with a fabulous array of specs. Meryl Streep, who is 65, often wears glasses, but so do younger stars like Alicia Keys, 34, Jennifer Aniston, 46, and Anne Hathaway, 32. When Sarah Palin appeared on the scene as John McCain's running mate, there was more talk about her spectacular rimless glasses than there was about her political positions — at least at first.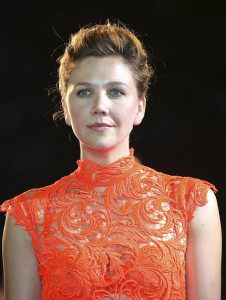 And now hearing aids are finally getting some attention. One of the major online hearing aid retailers, Audicus.com, has partnered with Advanced Style to offer stylish new hearing aids for women in a variety of designs, including sparkles, polka dots and leopard prints, which are interchangeable with adhesive stickers. In the Advanced Style video they look like little jewels in the box. Unfortunately the part with the splashy design sits behind the ear. But it's a start.

Cochlear implants are already offered in an array of designs. The behind-the-ear processor is fairly large and not really hidden by any but the fullest hair, so Cochlear sells clip-on cases for the processor and headpiece. Skinit, which makes smartphone and laptop cases in thousands of designs, has partnered with Advanced Bionics to make colorful processor covers. I sometimes wear my cochlear implant attached to a special plastic clip (made for swimmers, I think) on my hair, to hold it back. An odd barrette, but I don't think a single person has ever commented on it.

And then there's Hailey's Cherished Charms: hearing aid jewelry available through Etsy. Fifteen-year-old Hailey Rachel Scott, severely hearing impaired since birth, decided that instead of hiding her hearing aids, she'd make them sparkle. She and her family set about making hearing aid jewelry. The designs go from crystal drop earrings to plastic tube twists and cost less than $20.

Get discounts on hearing aids and more with your AARP Member Advantage »

Creative designs like these will help dispel the stigma of hearing loss. For a long time invisibility was the answer — but these designs say flaunt it. Meanwhile, as more celebrities admit to hearing loss, more ordinary people will, too. Maggie Gyllenhaal is a "Hearing Loss Celebrity Ambassador." Jodie Foster has been spotted wearing a hearing aid. Whoopi Goldberg, Rob Lowe, Halle Berry, Bill Clinton and most every rock star you can think of wear hearing aids. Hearing aid chic!

Photo: EdStock/iStock

Also of Interest



See the AARP home page for deals, savings tips, trivia and more