Pic via Daniel Lai/Aurora Photos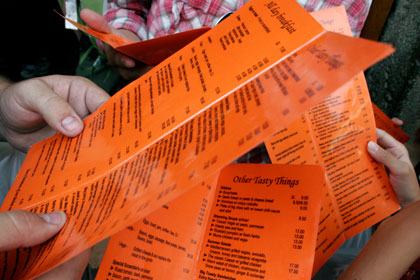 Isn't it funny how people will wash their hands when they arrive at a restaurant, but then pick up a menu that has been touched by possibly hundreds of people beforehand?

That's right, restaurant menus is is one of the worst ways folks can pick up germs. It's true that germs are all around us, but there are certain particular places that leave people more susceptible to catching colds and viruses. So why not better protect yourself? AARP has put together 8 useful ways to avoid germs and exposing yourself to particularly germ-tastic atmospheres. As you can guess, restaurant menus is one biggie to avoid.

The second? Lemon wedges. Yes, really! Check out the rest to find out how.