Having a Stroke? Most Women Can't Tell
By Candy Sagon, March 21, 2014 09:21 AM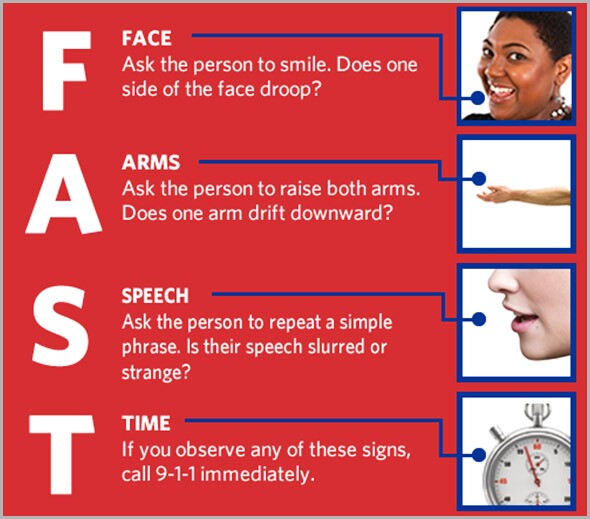 With stroke, getting treatment as soon as possible is crucial to recovery - and yet most U.S. women don't know most of stroke's warning signs, new research shows.

The study, published Wednesday in the journal Stroke, found that 1 in 5 women didn't know a single symptom of having a stroke. Hispanic women were even less likely to know the warning signs - 1 in 4 couldn't name any of them.

Although 84 percent of women knew to call 911 if they thought they were having a stroke, less than half recognized garbled speech or difficulty speaking as a warning sign. Less than 25 percent knew that sudden severe headache, unexplained dizziness and sudden vision loss were also symptoms that a blood vessel in the brain had been blocked by a clot or had burst.

>> Sign up for the AARP Health Newsletter

The results point up a pressing need for more education about stroke's symptoms, especially because there's a critical four-hour window for getting the clot-busting drug that can reduce the damage a stroke can cause. The longer people wait, the more brain damage occurs.

What are the symptoms of stroke? Think FAST:

Face drooping.
Arm weakness.
Speech difficulty.
Time to call 911.


Stroke also affects women more than men. It's the third leading cause of death among women - especially older women - and the fourth overall cause of death in the U.S. The risk is greatest among African Americans and Hispanics, according to the American Heart Association.

In the study, 1,205 women were asked if they knew the signs of a stroke, as well as what they would do if they thought they were having one. More than half (51 percent) identified sudden weakness or numbness on one side of the face, arms or legs as a warning sign, but they were less informed about other symptoms.

>> Get discounts on health services with your AARP Member Advantages.

Things have gotten better: When the heart association first began tracking women's awareness of stroke symptoms in 1997, only 11 percent knew what to look for, NPR reported.

Men are not necessarily any better than women at knowing the symptoms, but they do call 911 quicker than women do, a recent Mayo Clinic study found, especially married men. Married men called within 28 minutes of symptoms, compared with married women, who called an average of 67 minutes after their first stroke symptoms. Even single men called 911 faster than single women did.

New guidelines aimed specifically at preventing stroke risk in women were announced in February. For women over 50, they included stopping smoking, particularly for women who suffer from migraines; women 75 or older should be screened for atrial fibrillation, an irregular heartbeat that can increase the risk of stroke.

Photo: National Stroke Association



Also of Interest



See the AARP home page for deals, savings tips, trivia and more