Here's One Athletic Feat Where Your Age Is an Advantage
By Patrick Kiger, July 23, 2013 11:16 AM
One reason that golf is a great lifetime sport is that you don't have to finish first in a tournament or even finish with the best score in your regular foursome to be a winner.

You just have to beat or tie your ultimate competitor: your own age.

Sid Beckwith made that point on July 19, when he celebrated his 95th birthday by shooting a 95 for 18 holes at Gardiner's Bay Country Club in Shelter Island Heights, N.Y. As the New York Times reported, Beckwith is a member of a small elite of golfers who've managed to shoot their age or better multiple times. He first did it 23 years ago, when he shot a 71 at age 72. Since then, the avid linksman has managed to achieve the feat an astonishing 857 times. On this particular day, Beckwith - who hit the mark despite scoring a double-bogey 6 on the 12th hole - actually was unhappy that he didn't beat his age instead of just tying it. Nonetheless, he told the Times, "I'll take it."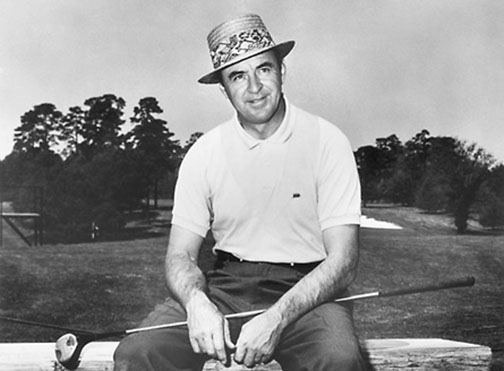 Most golfers probably never come close to shooting their age, a feat that requires a combination of skill and longevity. The legendary Sam Snead actually managed to achieve it in his last season on the PGA Tour in 1979, when he shot a 67 and a 66 in the Quad Cities Open at age 67, and since then, some other top pros, such as Lee Trevino and Arnold Palmer, have managed it as well.

But the most remarkable age-shooting records have been set by talented amateurs who've simply kept playing golf and maintained their abilities. A Minnesota man named T. Edison Smith set the record for shooting his age the most times, matching or besting his age 3,359 times before he died at age 95 in 2011. The oldest person known to have done it was an Arthur Thompson, a Canadian, who managed a 103 at age 103 in 1972.

In Travel + Leisure, writer Alfred Malabre Jr. offers these tips on how to shoot your age.



Also of Interest

Join AARP: Savings, resources and news for your well-being


See the AARP home page for deals, savings tips, trivia and more