Low-Value Health Services Cost Medicare Billions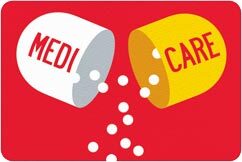 Medical services that provide little or no health benefit to older Americans cost Medicare at least $1.9 billion a year, according to a landmark new study.
Researchers at Harvard University's department of health care policy found that at least 25 percent of the more than 1.3 million Medicare beneficiaries had one or more of 26 tests and procedures that have been shown to provide scant medical value.
The study is thought to be the first to measure wasteful spending by cross-checking Medicare claims records to see how often these services were performed and what they cost.
"We suspect this is just the tip of the iceberg," said J. Michael McWilliams, M.D., lead author of the study, which appears in the current issue of JAMA Internal Medicine.
>> Sign up for the AARP Health Newsletter 
The list of 26 services includes EEG scans for headache; routine screening for cancers of the colon and prostate in people older than 75; bone density tests less than two years apart; screening for carotid artery disease in people with no symptoms; stress tests performed routinely before low-risk surgeries not involving the heart; and a form of back surgery that fills collapsed spinal discs with cement.
The researchers acknowledged that measuring wasteful spending is one thing; figuring out how to curtail it is far more difficult. And, of course, services that might be a waste of time and money in most situations may nonetheless bring real medical benefits to a few patients in specific circumstances.
"Most of these aren't black and white issues," says John Santa, M.D., medical director of Consumer Reports, who was not involved in the study but is part of the nationwide Choosing Wisely initiative - a national network of physician groups that identify medical screenings and procedures that do more harm than good.
He cautioned that casting a wide net to identify wasteful services could result in excluding those that do actually help patients in some clinical situations, whereas narrowing the net means continuing to waste limited resources on cases where the services are not appropriate. "Finding the happy balance is a challenge," Santa says.
Under Medicare, most doctors' payments are based on the number of individual services they prescribe. Partly due to the Affordable Care Act, new payment systems are now being tested to remedy this - for example, "bundled" payments for whole courses of treatment that are intended to improve care at less cost. Such a system, the researchers say, could incentivize doctors to order fewer tests, while allowing them discretion to decide which ones are appropriate for individual patients.
>> Get discounts on health services with your AARP Member Advantages.
Though designed to track down waste that costs Medicare billions, the new study is not just about the money, but also about saving patients from harm through unnecessary procedures. For example, " prostate cancer in older men is almost always a very slow-growing disease, while the treatment is very risky," says Santa. "That's why we really discourage men over 75 from getting screened."
The irony, Santa says, is that most patients think that a doctor who prescribes a lot of tests and diagnostic procedures is giving them excellent care, when in many cases the doctor instead is "exposing them to significant risk."
Patricia Barry is the author of Medicare for Dummies (Wiley/AARP, 2013).
Also of Interest

See the AARP home page for deals, savings tips, trivia and more