Medicare To Pay For Depression Screening
By Candy Sagon , October 21, 2011 08:00 AM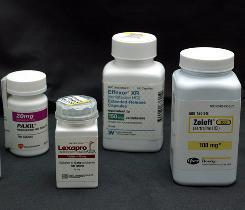 In the same week that new data from the federal government shows that antidepressant use has increased nearly fourfold, Medicare announced it will pay for annual screenings for depression.
The new service will be added to other covered preventive services at no additional cost, the Centers for Medicare and Medicaid Services said.
Depression affects one in six people over the age of 65 and costs the country more than $83 billion, according to Medicare officials.
The new depression ruling does not address treatment coverage.
In a separate decision memo on depression screening, Medicare says it will cover annual screenings in primary care settings where beneficiaries can be assured of an accurate diagnosis and effective treatment and follow-up.
The announcement came just days after the newest statistics on antidepressant use in the U.S. from the National Center for Health Statistics. Eleven percent of Americans over age 12 take antidepressant medication, but those aged 40 and over are more likely to take them than younger age groups.
Women are also 2 1/2 times more likely to take antidepressants than men, older women in particular. Nearly a quarter of women ages 40 to 59 take antidepressants, more than any other age or sex group. Nearly 19 percent of women over 60 -- compared to 9 percent of men over 60 -- take the drugs.
Ironically, the most severely depressed Americans don't seem to be the ones taking antidepressants. Only about a third of them take the medication, the data shows.
Americans also seem to be relying more on pills than therapy: Less than a third of Americans on antidepressants have seen a mental health professional in the past year.
Photo credit: psychotherapybrownbag.com