More Nips And Tucks For 65-Plus Crowd
By Candy Sagon , April 02, 2012 08:00 AM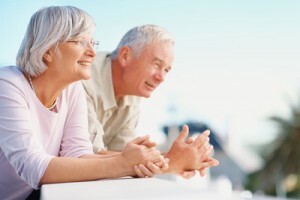 The most recent figures on Americans and plastic surgery were just released and there's an interesting new twist: a big increase in those 65 and over getting their sags and wrinkles nipped, tucked and smoothed.
Elective cosmetic procedures among men and women age 65 and older jumped 43 percent from 2005 to 2011, to more than 760,000, according to the American Society for Aesthetic Plastic Surgery. That number also represents an 11 percent increase over 2010.
Among surgical procedures, eyelid lifts were the most popular in this age group, followed by facelifts and liposuction. However, non-surgical enhancements were even more popular, with Botox injections and other wrinkle-smoothers making up 87 percent of cosmetic procedures on the 65-and-older crowd last year.
Doctors say that with Americans working longer than they anticipated, many older employees believe a little cosmetic rejuvenation will help them compete with younger co-workers, the Wall Street Journal reports.

Other experts, however, believe that it has to do with outlook on life. The attitude is, " 'I want to do everything I can to enjoy the years I have left,' " David Sarwer, associate professor of psychology at the University of Pennsylvania's Center for Human Appearance, told the newspaper.

Whatever the reason, physicians caution that those age 60-plus should realize that rates of healing, reactions to anesthesia and the potential for complications all can be different and possibly more problematic for older adults.
Here are some recommendations to follow:
*Consult your family doctor and more than one specialist about your appearance goals, including the condition of your skin and its potential for quick healing.
*Ask if any procedure requires local or general anesthesia or if there is a choice. Find out the risks and after-effects for any type of anesthesia.
*Realize that the risk of general anesthesia is higher for older patients. Sometimes anesthesia can cause patients to become confused and disoriented for days and interfere with memory and the ability to concentrate.
*Buy temporary insurance policies, typically about $150, to cover the risks of complications. Cosmetic procedures are rarely covered by health insurance plans, except for some cases, such as eyelid reduction to aid vision. That means that any operation-related complications won't be covered unless you have extra insurance.
*Make sure your doctor is certified by the American Board of Plastic Surgery. Ask about possible side effects, when you can resume normal activities and how much pain you can expect during recovery. Get a full break-down of all costs. For more, read " 11 questions to ask your plastic surgeon."
In other health news: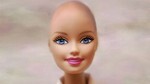 Mattel to make bald Barbie for children who lost their hair due to illness. Mattel, the maker of the iconic Barbie doll, will produce a bald doll for children who have lost their hair because of illness or cancer, the company announced. The dolls will not be sold, but will be donated to hospitals treating children, as well as the National Alopecia Areata Foundation. The doll will come with wigs, hats, scarves and other accessories. The decision came after a Facebook campaign by two mothers to create a doll for children dealing with hair loss. (Photo credit: Facebook)
Thyroid surgery riskier for older patients. Seniors 65 and older who have thyroid surgery are much more likely than younger patients to suffer serious heart, lung and infection-related complications, according to a new study. Researchers said the findings challenge the widely held belief that thyroid surgery (thyroidectomy) is a low-risk operation for older patients, HealthDay news reported.
Radiation therapy increases complications of breast reconstruction. Breast cancer patients whose treatment includes radiation therapy are at higher risk of complications after breast reconstruction with implants, according to new research at the University of Virginia. The complication rate was more than 40 percent in women undergoing radiation and implant-based breast reconstruction, compared to 14 percent for women who did not receive radiation. Smoking also increased the risk of complications after breast reconstruction, the study reports.
Photo credit: insurancesmithblog.com