Multiple Myeloma: 'Incurable, But Highly Treatable'
By Candy Sagon , February 12, 2014 04:50 PM
Former NBC news anchor Tom Brokaw has been diagnosed with multiple myeloma, a cancer of the bone marrow that has seen remarkable progress in its treatment in the last 15 years.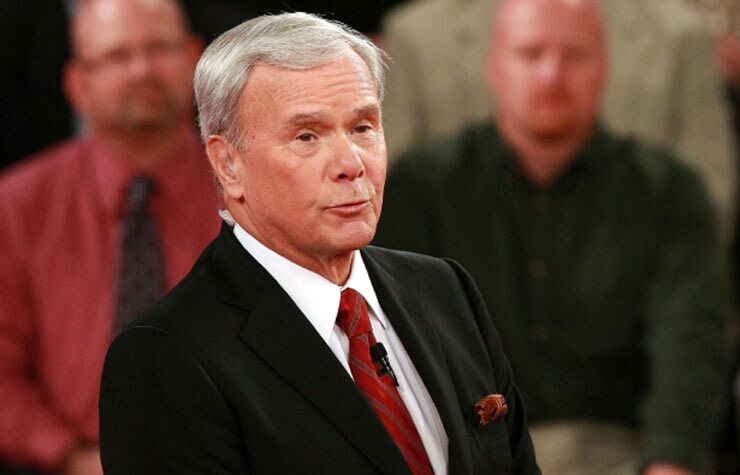 The veteran news anchor, 74, stepped down in 2004, but has remained with the network as a special correspondent.
He said in a statement that his doctors were very encouraged with his progress and he remains "very optimistic about the future and look forward to continuing my life, my work and adventures still to come. I remain the luckiest guy I know."
Multiple myeloma interferes with the normal production of white blood cells inside bones, causing painful bone lesions, anemia and kidney problems. It typically affects older men age 65-plus; it's also more common in African Americans. About 24,000 new cases will be diagnosed this year, says the American Cancer Society, with 11,000 deaths.
>> Sign up for the AARP Health Newsletter
Before Brokaw, one of the disease's most high-profile patients was former 1984 vice presidential candidate Geraldine Ferraro. She was given three years to live when she was diagnosed in 1998, the typical life expectancy at the time, but went on to enjoy an active life for 12 years until her death in 2011.
The year Ferraro was diagnosed was the year scientists discovered that the sleeping pill thalidomide, infamous for causing birth defects in the 1960s, was greatly effective at treating myeloma. Ferraro was one of the first patients to be prescribed thalidomide and she credited it with putting her cancer into remission.
Today, says Matt Kalaycio, M.D., chairman of the department of hematologic oncology and blood disorders at the Taussig Cancer Institute at the Cleveland Clinic, multiple myeloma patients are treated with an improved derivative of thalidomide, called Lenalidomide.
That, combined with targeted drug therapy - drugs that only attack specific cancer cells - has helped make myeloma "a cancer that can be managed like a chronic disease. We can't cure it, but we can manage it for a lot longer," Kalaycio said in an interview. Life expectancy, he said, is now about six to seven years, "with a substantial proportion living for 10 years."
The new drugs have also allowed doctors to avoid using traditional chemotherapy, helping patients skip its debilitating effects. "We don't really use chemo for myeloma like we used to because it didn't work that well," he said. Drugs like Bortezomib, approved for myeloma treatment by the Food and Drug Administration in 2003, "work much better."
Although Kalaycio isn't involved in Brokaw's treatment, he does have many patients in their 70s who are still working and managing their disease.
"It's an example of older folks living a long time with a disease that used to be uniformly fatal in a short period of time. They're living longer and they're also living better."
Photo: istock/Getty Images
>> Get discounts on health services with your AARP Member Advantages.
Also of Interest

See the AARP home page for deals, savings tips, trivia and more