Paula Deen's Diabetes: Inspirational or Hypocritical?
By Candy Sagon, January 18, 2012 09:00 AM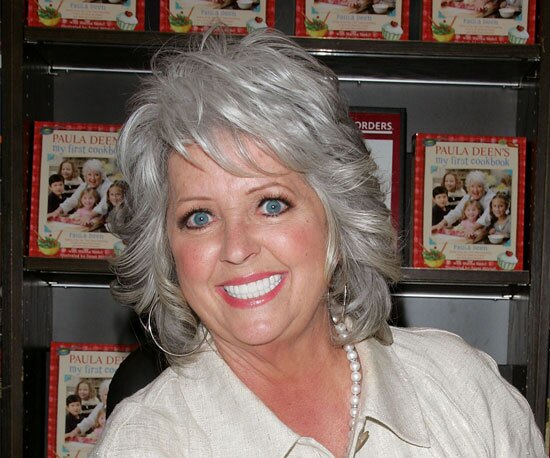 For three years, celebrity chef Paula Deen -- the high priestess of the "add more butter" school of cooking -- has kept quiet about her Type 2 diabetes, while still urging people to make the kind of high-fat, high-calorie food that can lead to obesity, a risk factor for.....Type 2 diabetes.

Except apparently she's had a change of heart, going public about her disease now that she's just signed a lucrative endorsement contract with diabetes drugmaker Novo Nordisk, the company that makes Victoza, her diabetes medication.

Deen and her family are appearing in a new ad campaign for the company this month, and the Washington Post notes that if you sign up for Deen's diabetes newsletter on her new website, the information you provide will be sent to Novo Nordisk.

Oh, and she also just signed a contract for a couple more cookbooks. Anyone want to guess if they'll be about cooking more healthfully because, you know, she has diabetes?

Does this leave a bad taste in anyone else's mouth?

Deen, 64, star of Food Network's "Paula's Best Dishes," built a mini-empire based on indulgent Southern recipes for fried chicken, decadent desserts and over-the-top concoctions like a 1,500-calorie bacon-doughnut-egg burger. In addition to her TV show, 14 cookbooks and bimonthly magazine, she and her sons run a Savannah restaurant.

Last summer, fellow chef and TV personality Anthony Bourdain slammed her cooking, saying, "I would think twice before telling an already obese nation that it is OK to eat food that is killing us."

Deen, however, defended her fattening cooking style this week on NBC's Today show, saying she has always encouraged moderation. "Like I told Oprah, honey, I'm your cook, not your doctor. You are going to have to be responsible for yourself."

Don't get me wrong. I'm all for educating more Americans about the health risks of diabetes. It's just bothersome that Deen kept mum about her diabetes -- seemingly to protect her down-home cooking career -- until it became more profitable not to.

Still, if she can make a dent in the diabetes epidemic, more power to her.

About 26 million Americans have Type 2 diabetes, the most common form of the disease, with nearly a third age 65 or older. Diabetes occurs when the body can't break down sugar in the bloodstream to use for energy. If left uncontrolled, diabetes can lead to heart attack, stroke, nerve damage, blindness and limb amputation.

Deen told USA Today that since being diagnosed with diabetes, she is walking a mile or more a day on the treadmill and no longer drinking sweet tea. "I calculated how much sugar I drank in empty calories, and it was staggering. I would start drinking tea at lunchtime and drank it all the way to bedtime." She said she's also dropped a size in clothes.

Despite the criticism over the timing of her announcement, the American Diabetes Association hopes Deen can inspire people with diabetes to take charge of their lives and manage their disease.

Dietitian Keith Ayoob with the Albert Einstein College of Medicine, who writes about nutrition for USA Today, also points out that while Deen makes "people feel good about eating high-calorie foods...we're all responsible for the choices we make.

"There's no point in blaming Paula Deen or any other celebrity cook for our weight issues."

Photo: bellasugar.com