Prostate Test: Why Shouldn't Men Get Screened, Then Decide?
By Candy Sagon, May 22, 2012 08:00 AM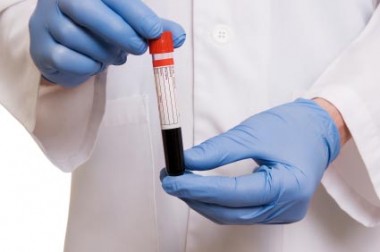 For nearly two decades, middle-aged men have been told by their doctors to have a routine PSA test to screen for prostate cancer.

But in a major turn-around, a high-ranking government panel said Monday that after reviewing all available scientific evidence, the conclusion was that the test does more harm than good, only saving one life in 1,000.

The panel's message to men: Don't bother. What you don't know (probably) won't kill you.

The U.S. Preventive Services Task Force, which last fall had recommended against the test for men 75 and older, now said its final recommendation applies to men of all ages.

The decision is controversial, with many urologists believing it sends the wrong message, particularly for men who may be at high risk for prostate cancer. After all, they argue, it's just a screening test -- shouldn't the decision about whether to go ahead with treatment lie with the patient and doctor, who discuss all the risks?

The panel did stress that men can still get the test, but should discuss its uncertainties with their doctor.

The Obama administration said Monday that Medicare will continue to pay for PSA screenings, a simple blood test. Other insurers tend to follow Medicare's lead, the Associated Press reported.

In a statement, the panel said that for every man whose life is saved by PSA testing, another one will develop a dangerous blood clot, two will have heart attacks, and 40 will become impotent or incontinent due to unnecessary treatment for a typically slow-growing cancer.

The PSA blood test is meant to detect an elevated level of a substance normally found in the prostate that is also made by cancer cells. Men with higher PSA scores typically have a higher risk of developing prostate cancer, but the test isn't perfect. In some cases, follow-up biopsies find no cancer.

Debate over the test has long been contentious, with many doctors unclear on whether healthy men should get it or not.

"It's a tough message," Virginia Moyer, chair of the task force and professor of pediatrics at the Baylor College of Medicine in Houston, told the Washington Post. "Nothing would have made us happier than to have found that [routine PSA screening] really works."

Men who have urinary symptoms, such as pain or difficulty urinating, may still benefit from PSA testing, Moyer told the Post.

"Our recommendation is not to tell the patient to shut up and go away if they ask about" PSA testing. Our recommendation is that it not be routinely offered," Moyer said.

However, some urologists strongly disagreed with the panel's findings.

In an accompany editorial in the Annals of Internal Medicine, where the panel's final report was published, two PSA screening advocates argued that the panel "underestimated the benefits and overestimated the harms of prostate cancer screening."

"What PSA screening offers the men is a substantial opportunity to avoid dying a particularly unpleasant death from prostate cancer," editorial co-author William Catalona, M.D., of Northwestern University, who pioneered the PSA test, told the Associated Press.

Catalona has been working on a new PSA test that better detects the more aggressive form of prostate cancer.

Anthony D'Amico, M.D., chief of genitourinary radiation oncology at Boston's Brigham and Women's Hospital, said men who were at high risk for the cancer have the most to lose by not having the test.

In other health news:

Sleep apnea tied to greater cancer risk. The New York Times reports that two new studies have found that people with sleep apnea, a common disorder that causes snoring, fatigue and dangerous pauses in breathing at night, have a higher risk of cancer. The new research marks the first time that sleep apnea has been linked to cancer in humans. However, both studies were observational, and other, unknown factors may account for the correlation between sleep apnea and cancer.

Lung cancer tests recommended for older, heavy smokers. Reuters reports on new recommendations from chest and cancer doctors that call for lung cancer screening in older adults with a long history of smoking a pack a day or more -- but also highlight the risk of false positive tests. The National Lung Screening Trial found a 20 percent lower risk of lung cancer death among more than 26,000 people screened with low-dose CT annually for three years, compared to those who were tested with chest X-rays.

Doctors often unaware of long-term side effects of chemotherapy. Doctors need to be better educated about the significant long-term side effects of chemotherapy that may affect their cancer survivor patients, according to new research published for the annual meeting of the American Society of Clinical Oncology. In a survey of nearly 1,100 primary care physicians and 1,100 oncologists or cancer specialists, only 6 percent of primary care physicians and 65 percent of oncologists were aware of all the long-term side effects that four of the most widely used chemo drugs could cause, according to CNN.com.

Photo credit: prostate.net