Sound Familiar? Ground Turkey Recalled. Again.
By Candy Sagon , September 14, 2011 08:00 AM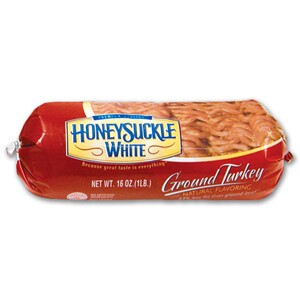 Cargill, the food company that recalled a record 36 million pounds of ground turkey last month because of salmonella, announced another recall of 185,000 pounds of turkey for the same problem this past weekend.
The previous recall, one of the largest in U.S. history, came after contaminated turkey sickened 111 people in 31 states and caused at least one death.
The new recall involves the same plant and the same drug-resistant strain of salmonella and some of the same products, but no one's gotten sick yet.
The recalled turkey was produced at Cargill's Springdale, Ark., plant Aug. 23, 24, 30 and 31, and has the code number "P-963" inside the USDA mark of inspection on the package.
Product brands include Honeysuckle White, HEB and Kroger, according to a company statement on its website.
Salmonella can cause fever, diarrhea and abdominal pain. It can be fatal to young children, older adults and those with weakened immune systems.
Although the two recalls are similar, the first one was prompted by reports of people getting sick. This new voluntary recall came quickly after just one test sample taken by the USDA came back positive for salmonella contamination.
In its statement, Cargill says it has halted all production of ground turkey at its Arkansas plant until it can identify ways to eliminate the problem. The company urged customers who bought packages of the recalled products to return them to the stores where they were purchased for a full refund.
Consumer groups have been pressing the USDA to declare certain strains of antibiotic-resistant salmonella as "adulterants" in meat, which would make it easier for the government to remove the products before anyone gets sick.
In a related development, the USDA announced that ground beef will have to undergo testing for six uncommon strains of E.coli to keep tainted products from reaching the market.
Photo credit: Honeysucklewhite.com