Your 50s May Be Best Age to Take Low-Dose Aspirin
By Candy Sagon, January 19, 2016 07:00 AM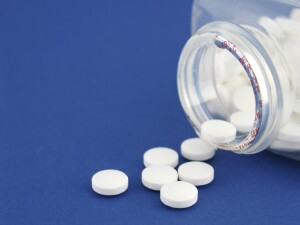 Taking a daily low-dose aspirin to fend off a first heart attack or stroke may work better in people in their 50s — and maybe 60s — than in people who are older or younger, say new recommendations from top preventive medicine experts.

In addition, taking a low-dose aspirin may help reduce the risk of colon cancer, the U.S. Preventive Services Task Force said in its new proposed recommendations aimed at those at increased risk of heart disease.

How would you put $10,000 to work? Sharpen your job skills and enter for a chance to win the big prize! Ends 1/31/16. No purchase necessary. See official rules »

The panel warned, however, that even low-dose aspirin raises the risk for gastrointestinal bleeding, although the risk appears small in those in their 50s and small to moderate in those in their 60s, assuming they don't have a history of ulcers.

"Taking aspirin is easy, but deciding whether or not to take aspirin for prevention is complex," task force vice chair Kirsten Bibbins-Domingo, M.D., said in a statement. "People aged 50 to 69 should talk with their doctor about their risk of cardiovascular disease and risk of bleeding, and discuss whether taking aspirin is right for them."
The task force found that a daily low-dose aspirin has the most benefits in protecting against heart attack and stroke in people in their 50s. People in their 60s may also benefit, but the evidence isn't as strong. The recommendations are based on studies of people at increased risk for heart disease, not those who already had a heart attack or stroke and are trying to prevent a second one.
The new guidelines are a change from the panel's 2009 guidelines that suggested that low-dose aspirin could help men ages 45 to 79 and women ages 55 to 79 prevent heart disease. After looking at new evidence, the task force narrowed the age range, concluding there was insufficient data to show that aspirin prevented heart disease in people younger than 50, or older than 69.
For the first time, the panel also noted that taking low-dose aspirin can cut the risk of colorectal cancer — but people need to take it for at least five to 10 years to see any benefit. "Aspirin use is more likely to have an impact when it is started between the ages of 50 and 59 years," the panel said. The group does not recommend taking aspirin solely to prevent colon cancer.
Get discounts on prescriptions, health exams, eye care and more — AARP Member Advantages »
The group noted, however, that the risk for stomach bleeding increases with age, and the "rate of serious bleeding in aspirin users is about two to three times greater in patients with a history of a [gastrointestinal] ulcer."
Photo: duckycards/iStock
Also of Interest
See the AARP home page for deals, savings tips, trivia and more.