To Strengthen Hearts, Medicare Changes Its Policy
By Candy Sagon , April 04, 2014 12:54 PM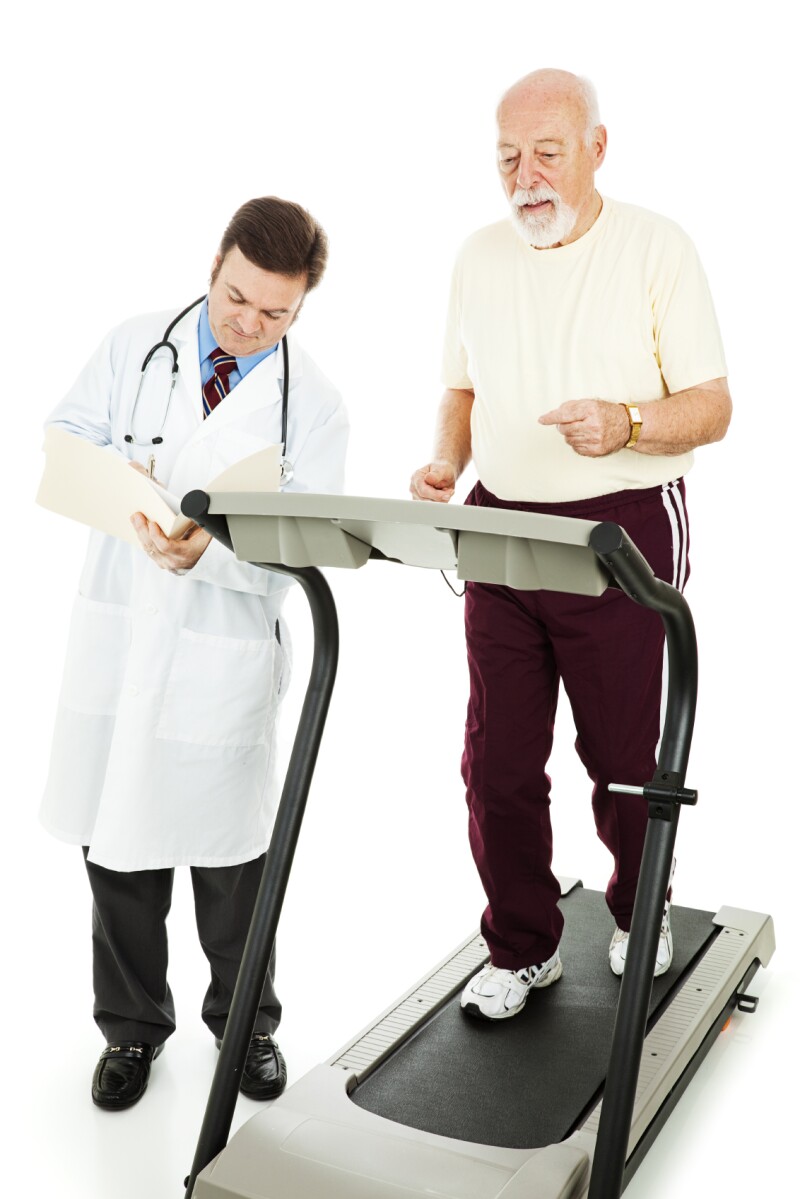 After deliberating for a decade, Medicare recently announced that it will now cover cardiac rehab for some patients who suffer from stable but chronic heart failure, a costly, debilitating disease that could be improved with supervised exercise and counseling.
Heart failure is a chronic condition in which the heart can't pump enough blood to meet the body's need for oxygen. Patients often suffer shortness of breath and swelling in their feet, ankles, legs and stomach from fluid buildup. Some 650,000 new cases are diagnosed each year, and it's the most common reason Medicare beneficiaries end up in the hospital.
Although Medicare has covered rehab for other types of heart patients - including those who've had a heart attack or bypass or heart-valve operations - heart failure sufferers have been barred from getting reimbursed for using such programs.
>> Sign up for the AARP Health Newsletter
The new policy is estimated to affect about 50 percent of heart failure patients.
More than 6 million Americans live with heart failure. An estimated 17 percent of Medicare's 42 million beneficiaries have a heart failure diagnosis and account for about 800,000 hospital admissions a year, reported the Wall Street Journal in a recent story about the policy change.
Medicare reconsidered its policy primarily because of a 2009 study of more than 2,300 heart failure patients that found that exercise training was associated with a modest reduction in deaths and hospitalizations. In its announcement, the Centers for Medicare and Medicaid Services wrote that the study "provided the best evidence of benefit" for a specific type of heart failure patient.
What type of patient is now covered under the policy change? Patients must have "left ventricular ejection fraction of 35 percent or less and New York Heart Association (NYHA) class II to IV symptoms," the new rule states. They also must not have had any major cardiac hospitalization or procedure within six weeks or have any planned within six months.
The coverage pays for 36 one-hour sessions over a period of 36 weeks. The hope is that these structured, supervised exercise sessions will help improve patients' lives and reduce hospital admissions and readmissions.
>> Get discounts on health services with your AARP Member Advantages.
But Randal Thomas, M.D., a preventive cardiologist at the Mayo Clinic in Rochester, Minn., cautioned that heart failure patients are often frail and sicker than the type of patient who typically uses cardiac rehab programs.
Heart failure patients "have low confidence in what they can do physically," he told the Journal. "To convince people they can benefit is going to be a bit of a challenge."
Photo: lisafx/iStock
Also of Interest

See the AARP home page for deals, savings tips, trivia and more