Vaginal Products: Which Ones Could Cause Infection?
By Candy Sagon, March 21, 2013 09:00 AM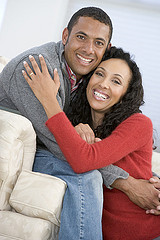 When it comes to using vaginal products, a new study has a message for you, ladies: Stop inserting petroleum jelly and baby oil down there. It puts you at risk for vaginal infections and makes you more susceptible to sexually transmitted diseases.

The study by University of California, Los Angeles (UCLA), researchers looked at 141 sexually active women ages 18 to 65 and found that two-thirds of all women use vaginal products. A significant number also used products like Vaseline or baby oil inside the vagina - despite warnings on the products not to apply them internally - increasing the risk of developing bacterial or yeast infections.

According to lead author Joelle Brown, with UCLA's School of Epidemiology, lubricants were used the most by all the women, but especially by older ones. Her team found that 75 percent of women age 50-plus said they had used a vaginal lubricant in the past month. Overall, the rate was 70 percent.

The researchers also found that among women 50 and older, 25 percent said they had used petroleum jelly (like Vaseline) inside their vagina, and 25 percent had done the same with oils (including baby oil) over the past month - a higher rate than for the women overall. Women who used these products were twice as likely to have yeast and bacterial infections compared to those who didn't.

Brown told AARP.org, "We intentionally included women up to the age of 65 in order to ensure we captured data on vaginal practices among perimenopausal and menopausal women. Approximately 25 percent of our study participants were aged 45 to 65 years." The study was published in the journal Obstetrics & Gynecology.

Because some products can damage vaginal and rectal tissues and introduce harmful bacteria internally, Brown advises women to "talk with their health care providers and ask them if the products [the women] are using inside their vagina are known to be safe for use" in that manner.

The women in the study answered questionnaires about their product use and underwent lab tests for vaginal infections at the beginning of the study and one year later.

Researchers found that:

40 percent of the women who used petroleum jelly as a vaginal lubricant had bacterial vaginosis, a common bacterial infection, compared to 18 percent of women who did not insert petroleum jelly.
44 percent of women who used oils inside the vagina tested positive for Candida, the fungus that causes yeast infections, compared to 5 percent of women who did not use oils.
Women who used petroleum jelly inside the vagina were twice as likely to test positive for a bacterial infection.


The vagina has a natural balance of bacteria that help protect against viruses and other bacteria. Using some of these vaginal products, such as douches, can upset that balance and may increase the risk for infection. However, Brown adds in an email that "our study was not large enough to definitely determine if using specific types of lubricants (e.g. Replens) inside the vagina put women at risk of bacterial vaginosis or yeast infections."

She also warns that the Food and Drug Administration does not require the makers of over-the-counter feminine hygiene products to test them for safety; the agency merely "strongly urges" them to do so.

"Given the results of our study, and emerging evidence that some over-the-counter sexual lubricants can cause damage to vaginal and rectal tissues, and increase risk of HIV, it is important that we critically assess the regulation, testing, and labeling of over-the-counter products that are used intravaginally, and develop appropriate public health messages to inform communities of any associated risks," Brown says.



Photo: LyndaSanchez /flickr