Weekend Checkup: Colorado Cantaloupe Warning, Lost Cat Found, Best Places to Retire
By Candy Sagon, September 16, 2011 08:00 AM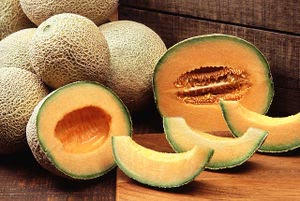 BITTERSWEET MELONS: Colorado's Rocky Ford cantaloupes, revered for their super-sweet flavor, are being blamed for a food poisoning outbreak that has sickened people in six states, and caused four deaths in Colorado and New Mexico.

The Centers for Disease Control and Prevention issued a warning this week after numerous cases of listeriosis (a bacterial infection from Listeria) were reported, including 11 in Colorado, 10 in New Mexico and two in Texas.

Most of those sickened are over age 60, including three of the four people who died. The CDC said it was the first Listeria outbreak linked to cantaloupes on record.

Colorado-based Jensen Farms announced Thursday it was recalling cantaloupes sold between July 29 and Sept. 10 on fears they might be contaminated with listeria, although public health authorities have not indicated whether the farms' melons are the source of the outbreak. Several grocery chains in Colorado, including Safeway and Whole Foods, have voluntarily pulled cantaloupes from their stores.

Rocky Ford melons are named for a famed growing region southeast of Denver. The sweetest of all the cantaloupe varieties, actress Lucille Ball reportedly requested them in her dressing room.

Listeriosis is a serious infection that primarily affects older adults, newborns, pregnant women and those with weakened immune systems. The symptoms include muscle aches, headache, diarrhea and fever.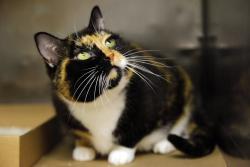 WHY MICROCHIP FLUFFY? ASK WILLOW: If you're wondering if pet microchips are worthwhile, consider the story of Willow, a calico cat from Boulder, Colo., who disappeared five years ago.

She was found this week in Manhattan, 1,800 miles away, and reunited with her owners, thanks to her microchip.

Willow had a microchip implanted when she was a kitten, which helped New York animal shelter employees track down her Colorado family, according to the Associated Press.

Microchips, which cost about $50 to implant, are injected under the skin, usually between the shoulder blades. Pet owners must register the chip, which carries a tracking number linked with the owners' contact information. A handheld scanner can determine if a lost pet is carrying a microchip

No one knows how Willow ended up so far from home, but her owners are grateful she was found. "All our pets are microchipped," Jamie Squires told the Associated Press. "If I could microchip my kids, I would."

BEST FOR RETIREES: What do Marquette, Mich., Boise, Idaho, and Clarksville, Tenn., have in common? They all made CNN Money's "25 Best Places to Retire" list.

The cities were picked for their affordable cost of living, variety of amenities, percentage of residents over age 50, and low (or no) state income tax.

Marquette, for example, offers free classes for those 62 and older at Northern Michigan University, and the Marquette General Health System is ranked among the country's top 50 cardiovascular hospitals.

Photo credit: Rockyfordmelon.com; Associated Press