Wellframe: A Platform to Prevent Your Second Heart Attack
By Beth Carpenter , April 16, 2013 07:12 PM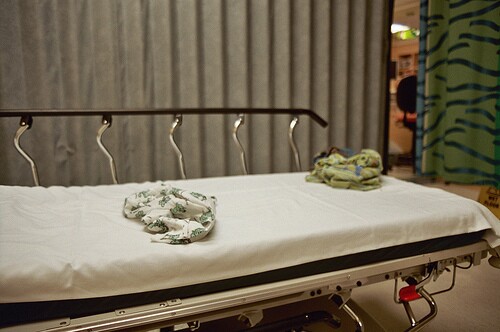 Heart attack.
Those are two of the most dreaded words in the English language. After the moment, after the hospital trip and the frantic calls to family cellphones, its horror is a reality check for many. What do I change now? How can this never happen again?
The traditional track to cardiac rehabilitation goes like so: Patient gets discharged. Patient goes home with a stack full of instructions, books, and scary warnings. Don't do this. Stop doing this. Change your life. Change your diet. Schedule 3 followup appointments every week for 3 months.
The model works, says Wellframe CEO Jacob Sattelmair. We know it works. We know that some lifestyle behaviors we can prevent 80% of cardiac disease, for example. And we know that followup care is key, but seeing a clinician in person 3 times a week requires taking off work, paying a copay - sometimes $50 or more plus finding childcare and paying parking. It's simply too costly for many patients to follow up.
Sattelmair, an epidemiologist by training, became frustrated with the disconnect between the care model and the behavior of patients. "There's this gap between the scientific & medical community & what people do in the real world." Jacob collected a few friends - UK primary care MD Tristan Ranch, MIT-trained computer scientists Vinnie Ramesh and Archit Bhise - and began work on Wellframe. Their vision was to turn static documents into a "GPS navigation system for health, especially for patients with chronic disease."
"It all seems like giving people directions, or a map, " Sattelmair says." We thought there was an opportunity to combine clinical expertise and data to give a patient more adjustable guidance." In other words, instead of giving you, the patient, a stack of documents, your device could provide personalized guidance through cardiac rehabilitation, including daily task lists, tracking physical activity, and messaging between you and your clinician. All the educational materials would be distilled into bite-size chunks of content, making it easier for you to absorb. It would remind you to take your meds. And it would work on any device - an Android phone, an iPhone, your laptop, or your home PC.
In short, it would enable fewer clinic visits and a better ongoing rehabilitation experience, one that patients might actually use. Sattelmair is quick to note that Wellframe isn't trying to replace your doctor or your nurse. "We are not trying to replace human care; we're just trying to engage patients more often and more continuously." You might come to the clinic once, do a stress test and get cleared, talk to a nurse manager and set up a personalized care plan, but the next few weeks you're at home, or back at your job, able to keep up your care via Wellframe's platform.
Sattelmair and the Wellframe team knew that adoption of their product depends on a great user experience - especially for older cardiac patients who may not be as comfortable with a smartphone as your typical 30-year-old. "We knew if the technology was complicated and caused anxiety, that would be a barrier, " Sattelmair says.
Right now, the Wellframe team is enrolling clinics and hospitals interested in testing the platform for cardiac care. If it works, they may be able to apply the model to other chronic diseases. Providers love having an avenue for more frequent interactions with their patients, and patients love having fewer clinic visits and less money spent on copays.
AARP is proud to sponsor Wellframe's pitch to the DEMO mobile audience on Wednesday, April 17. (DEMO, as their website states, focuses on funding emerging technologies and new product innovations.)
Also of Interest

Join AARP: Savings, resources and news for your well-being
See the AARP home page for deals, savings tips, trivia and more