What the Health Care Law Really Means to You and Me Today
By Ian Cunningham , February 23, 2012 11:30 AM
The following is a guest post from Nicole Duritz, Vice President, Health, AARP Education & Outreach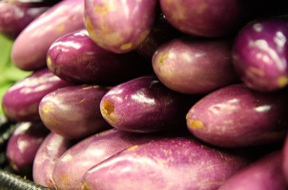 Whether it is being able to keep your adult children on your insurance plan or having coverage options and protections that you never had in the past, the health care law-called the Affordable Care Act- provides benefits for many of us. In fact, the law has already helped millions of older Americans with the cost of their prescription drugs and will help millions more get affordable insurance.
Like most laws, the Affordable Care Act is complex. That is why AARP created the Health Law Guide at www.aarp.org/healthlawguide. It is a web tool that simplifies the law and gives you the facts to make informed decisions about your health care choices.
With the Health Law Guide, you can learn how the health law benefits you and your family in just minutes. Find out what benefits you have right now. Did you know, there are new provisions you can use today such as expanded coverage for preventive care and screenings? There are also protections against insurance cancellations and lifetime limits on health insurance coverage. I expect you will find this as reassuring as I do. The Health Law Guide also provides you with state specific programs and resources if you are having difficulty finding coverage or if you are uninsured.
Since different parts of the law will go into effect over a number of years, the Health Law Guide is updated regularly. So bookmark the page and check back often to learn about the new benefits as they become available.
I encourage you to join AARP in a free webinar on March 1 st at 7pm to learn more about your health benefits and see a demonstration of the Health Law Guide. Register today.
Photo credit: 401Kcalculator