Why Did CDC Disability Report Exclude Hearing Loss?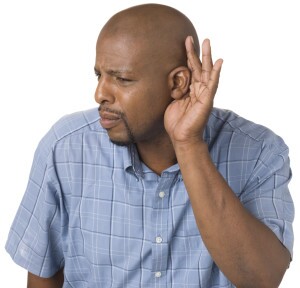 Hearing loss is often referred to as a hidden disability, but one place it shouldn't be invisible is in a government report on disability.

That's what happened last week when the Centers for Disease Control and Prevention (CDC) issued a report on the prevalence of disability in the United States.

The report found that more than 53 million Americans — about 1 in 5 adults — live with a disability, which the CDC defined as having limited mobility, such as serious difficulty walking or climbing stairs, as well as disabilities in thinking and/or memory, independent living, vision and self-care.

Get the latest tips on staying healthy — AARP Health Newsletter »

The purpose of the report was to present a state-by-state snapshot of the percentage of adults with these disabilities, based on a state-based telephone survey.

Notice anything missing among those disabilities — like hearing loss?

Evidently, "deafness or serious difficulty hearing" was not included in the survey, which the CDC itself noted in a footnote. That's ironic considering the report comes on the heels of the 25th anniversary of the Americans with Disabilities Act, which does consider hearing loss a disability.

The Hearing Loss Association of America (HLAA) issued a news release saying it was outraged by the lapse in the study, especially because, as the CDC has noted, the figures from this study help to determine the allocation of assets for each disability.

"We are stunned they failed to understand the impact of excluding hearing loss as a disability that needs to be addressed," said Anna Gilmore Hall, HLAA's executive director.

Get discounts on hearing aids with your AARP Member Advantage »

So why did the CDC exclude hearing loss?

Arlene Romoff, the author of two books on hearing loss and a past president of the Hearing Loss Association of New Jersey, asked the CDC and got the following response: "We would have loved to include data on people with hearing loss. The report is based on the BRFSS, which is a telephone survey that doesn't reach people with hearing loss." The CDC asked Romoff for her suggestions about how to reach people with hearing loss.

Duh, just call us! Many people with hearing loss use captioned phones or t-coils to amplify and clarify voices on the phone. It's likely that if asked about difficulty hearing, a good number of survey respondents would have answered yes.

After all, the National Institute on Deafness and Other Communication Disorders ( NIDCD) reports nearly 25 percent of Americans ages 65 to 74 and a whopping 50 percent of those who are 75 and older have disabling hearing loss. Compare that to the CDC's finding that disability of all types, excluding hearing loss, affects 35 percent of those older than 65.

So where where does this leave Americans with hearing loss? It seems as far as the CDC is concerned, we're still a hidden disability.

Photo: drbimages/iStock

Also of Interest

See the AARP home page for deals, savings tips, trivia and more.