Alan Rickman: An Accomplished Villain
By Patrick Kiger, January 14, 2016 01:03 PM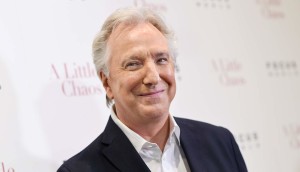 British actor Alan Rickman's dozens of roles ranged from the husband who strayed and quickly regretted it in Love, Actually (2003) to a terrorist leader in action thriller Die Hard (1988). But Rickman, who died Jan. 14 at age 69, probably resonated most with millions of Harry Potter fans as Severus Snape, the icy, humorless potion-mixing magic instructor in the hit movie franchise.

Famous People We Lost in 2015 »

No matter what his role, Rickman seemed to excel, in part, because of his virtuoso voice. In a 2008 study by linguistics researchers at Sheffield University, in which subjects were asked to rate 50 actors' voices, Rickman came in first, for his combination of good tone, speed, frequency, words per minute and intonation.

Here are other intriguing facts about Rickman.

He studied graphic design and typography at the Royal Academy of Art and operated a graphic design studio before turning to acting at the advanced age of 26.
His first role was as Tybalt in a BBC production of Romeo and Juliet in 1978.
Filming as the terrorist Hans Gruber in Die Hard, he refused to throw the character played by Bonnie Bedelia to the floor. "My character was very civilized in a strange sort of way and just wouldn't have behaved like that," he later explained.
He got the role of Snape after Tim Roth turned it down.
Rickman did the voice for Blue Caterpillar in the upcoming Tim Burton-directed film Alice Through the Looking Glass.
Get discounts on prescriptions, health exams, eye care and more — AARP Member Advantages »

Here's a 2012 interview in which Rickman talks about his portrayal of Snape.


Photo: Evan Agostini/AP

Also of Interest

See the AARP home page for deals, savings tips, trivia and more.