Bobby 'Blue' Bland: 5 Facts About 'Little Boy Blue'
By Patrick Kiger, June 25, 2013 03:49 PM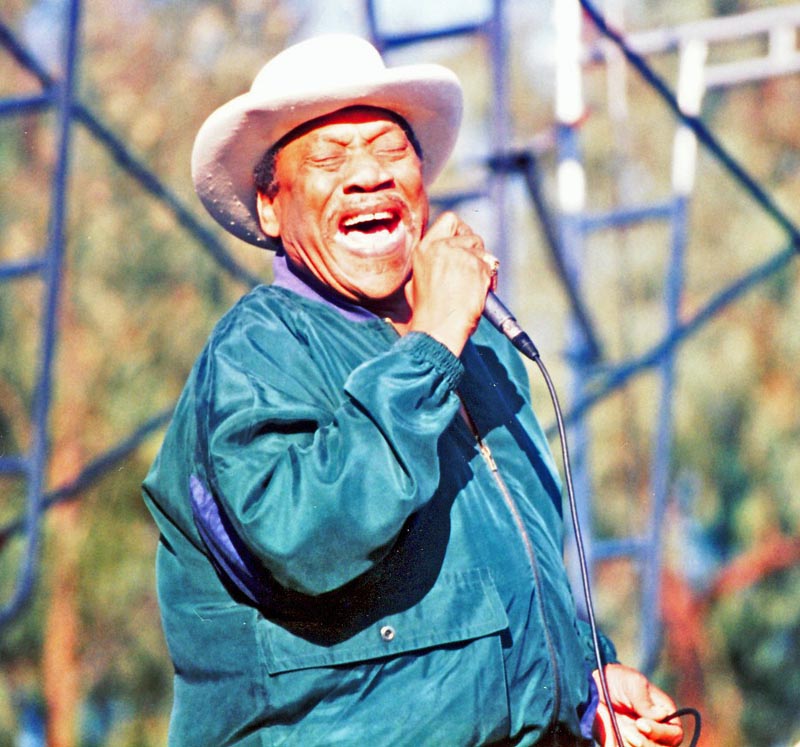 If I had a million dollars I'd give you every, a-every dime
Just to hear you call me, "Bobby," one more time.

That's what Bobby "Blue" Bland sang in his trademark 1958 single, "Little Boy Blue," which unveiled his trademark vocal style: a restrained, silky-smooth crooner's delivery, punctuated at the right moment by a high-pitched, pleading squall. It fused the earthy raw power of rural blues singers such as Robert Johnson with the jazz-inflected urbanity of Nat King Cole. And if the Tennessee native had gotten a dollar for every blues and rock singer - from Otis Redding to Van Morrison - who was influenced by his sound, he might actually have been able to pay his baby that million.


Here are some intriguing facts about Bland, who died on June 23 at age 83 in Memphis, Tenn., and his music.

He was born in Rosemark, Tenn., a town northeast of Memphis, which had a population of just 200 people.
As a youth, he sang with a gospel group called the Miniatures.
In the early 1950s, he recorded for producer Sam Phillips at Sun Records in Memphis. Phillips later launched the careers of Elvis Presley, Johnny Cash, Jerry Lee Lewis and others.
He worked for a time as a driver for B.B. King, who eventually came to admire his voice. Here they are performing together in 1977.
Early in his career, he experimented with singing in a falsetto but had to abandon it after having a tonsillectomy that lowered his voice, according to an interview he did with actor and blues enthusiast Dan Ackroyd. He copied his trademark squall - famously rendered in "The Eagle Stirreth Her Nest" - from the singsong preaching of the Rev. C.L. Franklin, singer Aretha Franklin's father.
His first hit was "Farther Up the Road," which topped the rhythm-and-blues chart in 1957.
The title of his 1961 song "I Pity the Fool" later became the catchphrase of 1980s tough-guy actor Mr. T.
Another 1961 Bland single, "Turn On Your Love Light," was often covered by the Grateful Dead, with the late Ron "Pigpen" McKernan doing the vocal. Here he is, singing it in 1972.
According to USA Today, Bland never learned to read or write well, and he would memorize the lyrics to songs by listening - for weeks at a time - to a demo recording of someone else singing them.
His 1974 song, "Ain't No Love in the Heart of the City," has been covered by performers ranging from country singer Crystal Gayle to rapper Jay-Z, and has appeared in commercials and on movie and TV series soundtracks. But the original is still the best.
He was inducted into the Rock and Roll Hall of Fame in 1992.
In his interview with Ackroyd, he laid out his philosophy as follows: "Some of the things I sing about actually happened to me. Maybe you have a girlfriend and you lose her. It's not a good feeling, not if you care for her. Blues is based on feeling, what happens in life ... you can't be happy and sing the blues as far as I'm concerned. Maybe some people can, but it's news to me."


Photo: Bland at the Long Beach Blues Festival in 1996 by Masahiro Sumori via Wikipedia



Also of Interest

Join AARP: Savings, resources and news for your well-being


See the AARP home page for deals, savings tips, trivia and more