Glenn Frey: Eagles Singer, Songwriter, Cofounder
By Patrick Kiger, January 19, 2016 10:58 AM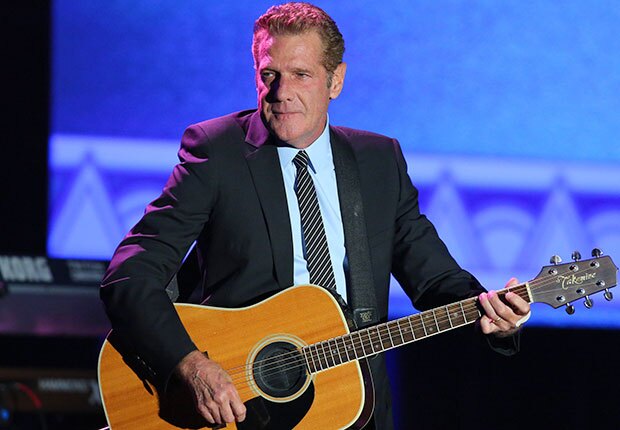 If there was a band that epitomized the zeitgeist of the mid-1970s, it was the Eagles, a quintet of laid-back troubadours who filled sports stadiums with fans clamoring to hear "Take It Easy," "Lyin' Eyes," "Hotel California," "Already Gone" and other hits.

A key part of the band's massive success was Glenn Frey, who passed away on Jan. 18 at age 67 in New York. The ruggedly handsome, square-jawed tenor and his bandmate Don Henley were the Lennon-McCartney of country rock, collaborating on hits that combined twangy guitar riffs with lyrics that captured the yearnings and heartbreak of those growing up in an era of confusion and excess.

Famous People We Lost in 2015 »

Here are some facts about Frey.

As an up-and-coming musician in his native Detroit, he sang backup on the Bob Seger System's 1969 hit "Ramblin' Gamblin' Man."
A statue commemorates the line, "Well, I'm a standing on a corner in Winslow, Arizona," from the Eagles' first single "Take It Easy," which Frey wrote with Jackson Browne.
In the late 1980s, Frey appeared in an ad for a fitness club chain, in which he was pictured curling a dumbbell next to a photo of his dissipated mid-1970s self, with the caption "Hard Rock. Rock Hard."
In a second career as an actor, Frey appeared as a guitar-playing bush pilot in an episode of Miami Vice in 1985 and starred in a detective drama, South of Sunset, which was canceled after a single episode in 1993.
In 2012, he made light of the Eagles' enduring popularity: "I don't get up every morning and say, 'God dang! The Eagles' Greatest Hits is now past 30 million! It's unbelievable!' But, you know, it boggles the mind somewhat."




Photo: Adam Bettcher/Getty Images


Also of Interest

See the AARP home page for deals, savings tips, trivia and more.