Jonathan Winters: His 5 Most Memorable Characters
By Patrick Kiger, April 12, 2013 04:37 PM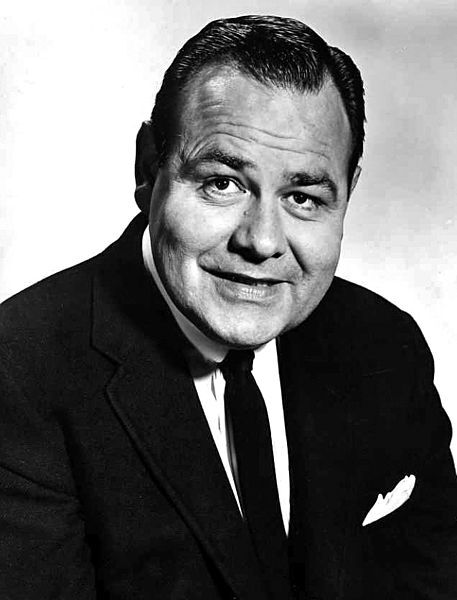 "If Jonathan Winters ever gets accused of anything, he's got the perfect alibi," Tonight Show host Jack Paar once joked. "He was someone else at the time."

Winters, who died on April 11 at age 87 in Montecito, Calif., was capable of conjuring up a seemingly limitless number of personalities, each accompanied by a cacophony of sound effects and unlikely facial contortions.

In a 1999 PBS interview, Winters recalled that as an only child in Ohio, he sat alone in his room and made up characters to relieve the boredom. During a brief stint as a disc jockey in Dayton, he sometimes invented guests because he couldn't book real ones. In time he would display his talent for improvisation in venues ranging from The Hollywood Squares, The Dean Martin Show and his own eponymous comedy series to such classic movies as The Loved One and It's a Mad, Mad, Mad, Mad World.

Jonathan Winters left a legacy of classic standup comedy-but he also made some pretty good movies. In this audio clip, Bill Newcott recalls two of his classic film roles, and chats with the star's old friend Tim Conway about the ways Winters kept his pals on their toes.






In the 1950s, as he was performing in nightclubs as an impressionist, doing celebrities such as John Wayne and Groucho Marx, a member of the audience gave him what turned out to be career-changing advice. "I don't think you have to continue to use any more impersonations of other stars," the man told him, Winters later explained to a reporter. "Why don't you do the people that you grew up with?"

After that, Winters started digging into his memories of hometown eccentrics and refashioning them into the characters that made him famous, such as Piggy Bladder, football coach for the State Teachers' Animal Husbandry Institute for the Blind, and Princess Leilani-nani, the world's oldest hula dancer. Here are a few of his creations:

The annoying airline passenger. In this clip from Martin's program, Winters - who never worked from a script - improvised responses to a set of straight-man lines that Martin was given to read.

Maude Frickert. Perhaps Winters' most famous character, the ribald old lady was based on an aunt who taught him to play poker and let him drink wine as a boy.

Elwood P. Suggins. The small-town rube interviews Martin in this segment.

Lennie Pike. The irascible furniture-mover from It's a Mad, Mad, Mad, Mad World offers his explanation of taxes in this clip.

Leslie the Sanitation Engineer. Winters made up this character - an effete trash collector who pronounces it as "gar-BAGE" - for a Hefty trash-bag commercial in the early 1970s. The clip also features Winters doing his impression of a soggy leftover tomato slice.


And here's what some friends are saying about Winters and his alter egos:



The first time I saw Jonathan Winters perform, I thought I might as well quit the business. Because, I could never be as brilliant. - Dick Van Dyke (@iammrvandy) April 12, 2013
Jonathan Winters, Funny Man and Comedic Inspiration, Dies at 87 nyti.ms/ZlXFN4Lovely man I knew on Mork & Mindy-kind & hilarious - Morgan Fairchild (@morgfair) April 12, 2013
Goodbye, Jonathon Winters. You were not only one of the greats, but one of the great greats. - Steve Martin (@SteveMartinToGo) April 12, 2013
R.I.P Jonathan Winters. Beyond funny, He invented a new category of comedic genius. - Albert Brooks (@AlbertBrooks) April 12, 2013
I just lost a best friend, Jonathan Winters. He meant the world to me.A genius and the greatest improvisational comedian of all time. - Richard Lewis (@TheRichardLewis) April 12, 2013



Also of Interest

Join AARP: Savings, resources and news for your well-being


See the AARP home page for deals, savings tips, trivia and more