Karen Black: Five Great Movie Appearances
By Patrick Kiger, August 8, 2013 09:03 PM
Of all the eras in Hollywood history, the decade that stretched from 1969 to 1979 was perhaps the most daring, a time of experimental masterpieces that shocked audiences into seeing the world in a different way. In the era's edgy eloquence, Karen Black portrayed quirky women who found themselves in trouble.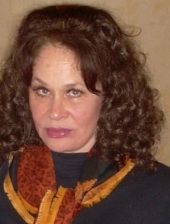 The Chicago-area native, who passed away on Aug. 8 at age 74 in Los Angeles, appeared in nearly 200 movies and TV shows in a career that stretched from 1959 to the present, and which ranged from period costume pieces to horror films. Here are five of the films that Black helped make great.

Easy Rider (1969): In director Dennis Hopper's mind-bending exploration of the underside of the 1960s counterculture, Black had a small but memorable role as a prostitute who took LSD with the film's wandering, motorcycle-riding protagonists (Hopper and Peter Fonda), just before the film's bloody climax.

Five Easy Pieces (1970): Black was nominated for an Oscar for best supporting actress in director Bob Rafelson's classic. She portrayed the clingy, vulnerable pregnant girlfriend of upper-class piano prodigy Bobby Dupea (Jack Nicholson), who has run away to become an oil-field roughneck. A memorable line: "I'll do anything you would like me to do, if you tell me that you love me."

The Great Gatsby (1974): In director Jack Clayton's gauzy retelling of the F. Scott Fitzgerald novel, Black took on the challenging role of Myrtle Wilson, the wife of a automobile repair-shop proprietor who becomes the mistress of wealthy but empty-headed Tom Buchanan (Bruce Dern).

The Day of the Locust (1975): Director John Schlesinger's film version of novelist Nathaniel West's cynical take on 1930s Golden-Age Hollywood casts Black as Faye Greener, a would-be actress whose main talent was cruelly manipulating a naive, sexually repressed admirer (Donald Sutherland).

Nashville (1976): In the Robert Altman-directed classic, Black portrayed Connie White, a glamorous country singer who is eager to undercut her rival, a popular but psychologically fragile star named Barbara Jean (Ronee Blakely).
Here's a 2010 interview in which Black discusses working with director Alfred Hitchcock on his last film, Family Plot.




Also of Interest

Join AARP: Savings, resources and news for your well-being


See the AARP home page for deals, savings tips, trivia and more