Omar Sharif: Star in 'Lawrence of Arabia' and 'Doctor Zhivago'
By Patrick Kiger, July 10, 2015 01:34 PM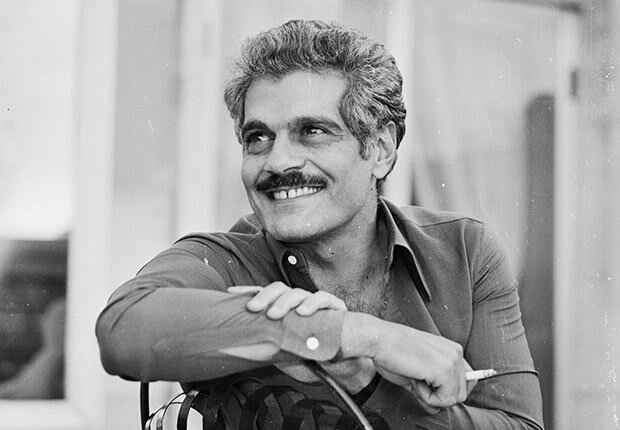 With his dark, dashing looks and commanding presence, Egyptian-born Omar Sharif dominated the big screen in such epics as Lawrence of Arabia (1962) and Doctor Zhivago (1965).

>> Famous People We've Lost in 2015

Sharif, who passed away on July 10 at age 83 in Cairo, was the biggest star of Arab ancestry to break through in Hollywood, with his versatility as an actor enabling him to play a wide range of parts of varying ethnicity, from an ancient Armenian king in The Fall of the Roman Empire (1964) to Cuban revolutionary Che Guevara in an eponymous 1969 biopic. And he led an intriguing off-screen life as well.

Here are some facts about Sharif:

Born a Catholic named Michel Shalhoub, he took the name Omar Sharif when he converted to Islam in 1955.
He was married to Faten Hamama, the biggest female star in Middle Eastern cinema, from 1955 to 1974.
His friend Peter O'Toole, who starred with him in Lawrence of Arabia, jokingly called him "Fred" throughout the making of the film.
Before making Lawrence of Arabia, Sharif had never even sat on a camel, he told Movies for Grownups host Bill Newcott in 2012.
He was a world-class bridge player, wrote a column on the game for the Observer British newspaper and licensed his name for a computer bridge game.
"I had too many passions," he once confessed, according to Aljazeera, including gambling – once losing more than $1.1 million in a single night at the roulette table, according to BBC News, – and his stable of racehorses in Argentina.
Living in the penthouse of the Lancaster Hotel in Paris in the 1960s and '70s, he shared a balcony for a time with Richard Burton and Elizabeth Taylor.
He reportedly was fluent in Arabic, English, French and Greek.
In a 1995 New York Times interview, he confessed to being lonely: "What I really want is to have friends ... the difficulty about my kind of life is I meet mostly actors and socialites instead of normal people."
In 2005, he received the United Nations Educational, Scientific and Cultural Organization's Sergei Eisenstein Medal, in recognition of his significant contributions to world film and cultural diversity.
Get discounts on prescriptions, eye care and more — AARP Member Advantages »

Here's the trailer for Doctor Zhivago.


Photo: D. Morrison/Express/Getty Images

Also of Interest

See the AARP home page for deals, savings tips, trivia and more.