Remember 'O-o-h Child' by the Five Stairsteps?
Clarence Burke Jr., who died on May 26 at age 64 in Marietta, Ga., was the lead singer, guitar player, sometime songwriter, and choreographer of the Five Stairsteps, four brothers and a sister from Chicago who got their name because their mother said that when the siblings stood together, they looked like stairs.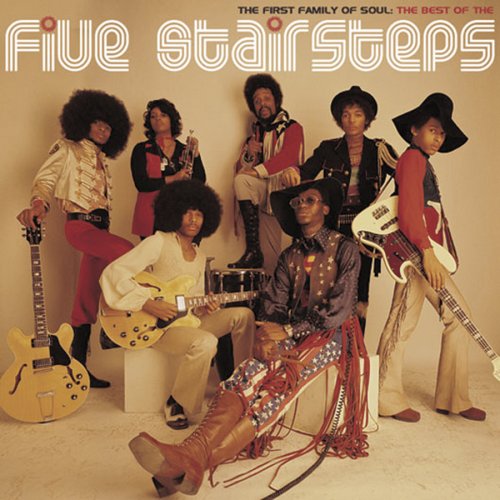 While the Five Stairsteps achieved an impressive string of R&B hits in the 1960s and 1970s, their shining moment was "O-o-h Child," a 1970 single that became their only crossover hit on the Billboard 100 pop chart. Village Voice rock critic Robert Christgau called the group's sound " eminently listenable sweet soul," but in a summer when America was still traumatized by the Kent State shootings and the escalating carnage in Southeast Asia, what probably resonated the most with radio listeners was the cheerful resilience of Burke and his siblings as they sang:

Some day, yeah
We'll get it together and we'll get it all done
Some day
When your head is much lighter
Some day, yeah
We'll walk in the rays of a beautiful sun
Some day
When the world is much brighter


Listen to the Five Stairsteps performing "O-o-h Child" on Soul Train:




Here are seven intriguing facts about Burke and a song that's still a staple of oldies radio:

According to soul music historian Robert Pruter, it was Burke's father, Chicago police detective Clarence Burke Sr., who passed along his love of music to Burke and his siblings and started them out performing at church and school events. After winning a number of amateur contests at nightclubs, they garnered a recording contract from Curtis Mayfield's Windy C label in 1965. The following year, the Five Stairsteps' first single, "You Waited Too Long," with a flip side of "Don't Waste Your Time," reached number 16 on Billboard's R&B chart. It was the first of a string of R&B hits for the group in the 1960s and 1970s.
According to music writer Nelson George, the Five Stairsteps, who were dubbed "The First Family of Soul," provided the template for a man in nearby Gary, Ind., named Joe Jackson, to form his sons into a group called the Jackson 5.
In 1967, as a gimmick, the group added Burke's then-three-year-old brother to the lineup, and briefly renamed themselves the Five Stairsteps & Cubie.
"O-o-h Child" was written by producer Stan Vincent, who also penned songs for numerous other artists, such as Connie Francis' 1964 pop hit "Looking for Love."
"O-o-h Child" has been covered by numerous non-soul artists, ranging from Laura Nyro to Phish. The song also has been sampled by numerous rappers, including Tupac Shakur in his 1993 hit "Keep Ya Head Up."
"O-o-h Child" was used in the soundtrack of the 1991 film Boyz n the Hood, in which the character Furious Styles (Laurence Fishburne) exclaims, "I love this song!"


Also of Interest

Join AARP: Savings, resources and news for your well-being


See the AARP home page for deals, savings tips, trivia and more