The Man Who Helped Bring the Beatles to America
By Patrick Kiger, August 22, 2013 01:49 PM
Remember Beatlemania? For that transcendent moment in boomer history, we owe thanks to concert promoter Sid Bernstein, who died on Aug. 21 at age 95 in New York City.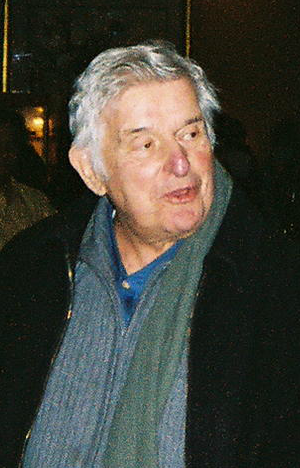 In March 1963, Bernstein - then a lowly $200-a-week booker for General Artists Corp. - read of the hysteria that ensued at the Beatles' shows in Great Britain. Even though British music stars had seldom made much of a splash in the U.S. market, Bernstein had a hunch about the Fab Four. He called the group's manager, Brian Epstein, and cajoled him into bringing the group to the United States in February 1964 to perform at Carnegie Hall - a trip that also saw them give three smash performances on The Ed Sullivan Show. The rest, as they say, is history.

Here are some intriguing facts about Bernstein:

Bernstein, the adopted son of Yiddish-speaking Russian immigrants, served in the U.S. Army during World War II and fought in the Battle of the Bulge. He initially got into the entertainment business in France after the war, when he set up and managed a nightclub for his fellow U.S. soldiers.
Bernstein, who'd worked with performers ranging from James Brown to Judy Garland, had never actually seen the Beatles perform before making the deal with Bernstein for the Carnegie Hall shows - which they sealed with no more than a handshake.
Bernstein helped create demand for tickets for the two Carnegie Hall shows by persuading Capitol Records to release "I Want to Hold Your Hand" as a single in late December 1963, two months before the Beatles were scheduled to appear in New York. According to Beatles biographer Hunter Davies, even the wife of then-New York Gov. Nelson Rockefeller was unable to get a seat. Bernstein ended up giving her his own ticket. He had to turn down similar requests by Shirley MacLaine and David Niven.
Bernstein also set up the Beatles' famous August 1965 show at New York's Shea Stadium. No pop star had ever played such a large venue, but Bernstein cinched the deal by offering to pay Epstein $10 for every unsold seat. As it turned out there were none. The sold-out show drew an audience of 55,000 and grossed a then-record $304,000 in ticket sales. After his insurance and expenses, Bernstein made a profit of just $6,500.
Bernstein became a close friend of John Lennon, and once even got his own children to give up their seats for a Carnegie Hall concert by reggae star Jimmy Cliff so that Lennon could attend with him.
Bernstein also managed his own group, the Young Rascals, who had such mid-1960s hits as "Good Lovin'" and "People Got To Be Free."
After the Beatles broke up in 1970, Bernstein tried in vain for years to get them to reunite for a concert.


Here's an undated interview in which Bernstein talks about bringing the Beatles to America:




Photo of Bernstein in 2009: Steven Maginnis via Wikipedia



Also of Interest

Join AARP: Savings, resources and news for your well-being


See the AARP home page for deals, savings tips, trivia and more