The Newest Challenge to Voting
By Lisa McElroy , March 25, 2014 05:39 PM
The right to vote. Seems like it was settled a long time ago, when we gave women the vote, did away with poll taxes and lowered the voting age to 18.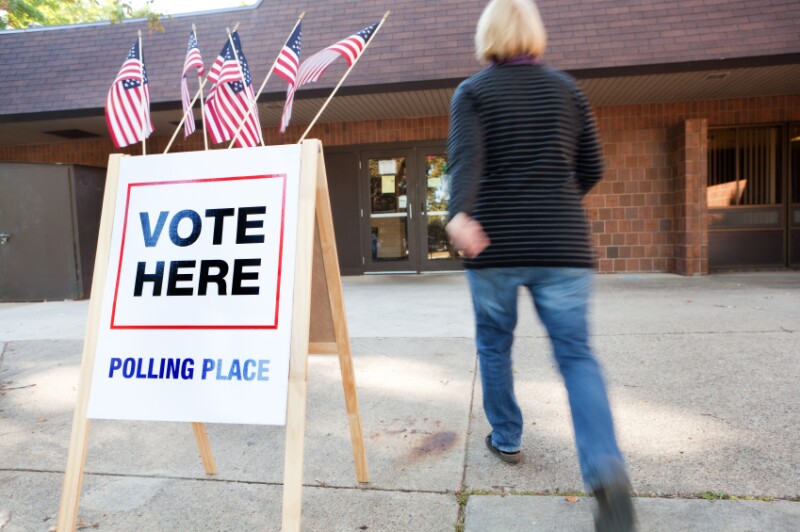 But voter ID requirements, most recently proof-of-citizenship requirements, continue to raise new challenges to casting a ballot in many states - especially for minority, poor or older Americans.
Last week, a federal trial court judge in Wichita, Kan., ruled that Kansas and Arizona could require voters to provide proof of citizenship as part of the federal voter registration process. That proof could include a birth certificates, passports or other documentation.
Last year the U.S. Supreme Court held that Arizona could not refuse to use the federal voter registration application because the state required more evidence of citizenship than the form did. But the court left a loophole: States can regulate voter qualifications and, if they can show that the federal form doesn't ensure that prospective voters meet those qualifications, they can seek state-specific additions to the federal form.
>> Sign up for the AARP Money newsletter
Kansas and Arizona did just that, claiming that the oath attesting to citizenship on the federal form is not enough of a guarantee. They want the federal form to require documents from their residents that prove citizenship. And the federal judge in Kansas sided with the states.
It's a case that the AARP Legal Foundation joined late last year with other legal advocates to represent interested parties who asked the court to participate on the side of the federal government. The issue for AARP? The more documents that states require voters to provide, the more likely it is that some voters - even reliable, qualified voters - won't be able to come up with those documents.
Examples? People who don't travel abroad might not have passports. Married women who changed their names wouldn't have birth certificates in their current name. And some older voters born at home also lack birth registration papers.
>> Get travel discounts with your AARP Member Advantages.
The case could be on its way to a federal appeals court. If the latest ruling stands, many experts say, it could set a trend for other states.
"Our first impression is that it's a harsh decision and it's a decision that will harm voters," said Elisabeth MacNamara, president of the League of Women Voters, immediately after the court ruling in Kansas.
Photo: YinYang/iStockphoto
Also of Interest

See the AARP home page for deals, savings tips, trivia and more