San Antonio Mayoral Candidates Talk Livability
By Kim Loop, AARP Texas, April 16, 2015 07:21 PM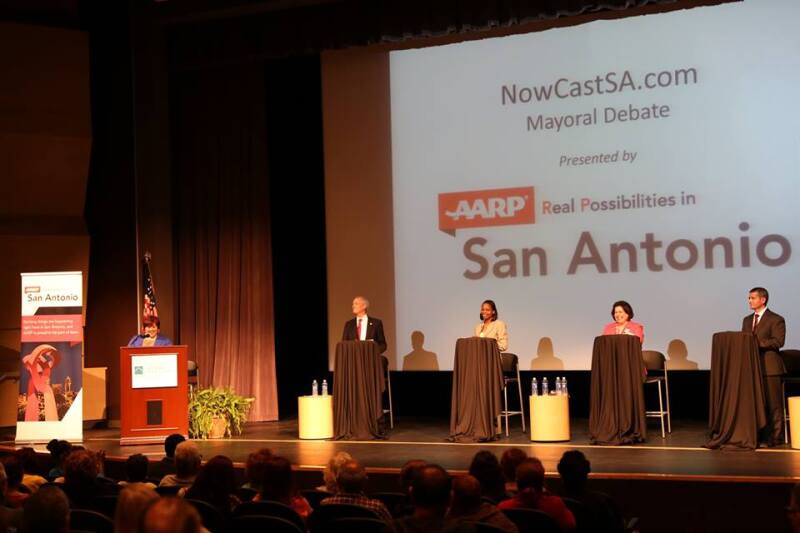 Mayoral candidates in San Antonio, Texas, joined AARP on April 14 for a debate that was moderated by Elaine Ayala of the San Antonio Express-News and was about making San Antonio more age-friendly.
Participating were Tommy Adkisson, Bexar County Precinct 4 Commissioner; Ivy Taylor, San Antonio's current mayor; Leticia Van de Putte, a former Texas state senator; and Mike Villarreal, a former state representative.
Each candidate weighed in on livability issues focused around the core theme: How can we ensure that San Antonio streets and neighborhoods are safe, convenient and comfortable for all San Antonians?
>> GET LIVABLE! Subscribe to the award-winning AARP Livable Communities Monthly eNewsletter


Adkisson proposed focusing on urban corridors to reinvigorate neighborhoods.
Taylor said safe, stable, mixed-income neighborhoods are indeed possible.
Van de Putte discussed transportation and outdoor spaces.
Villarreal emphasized safety and intergenerational connections.
What else did they say on issues from housing affordability to light rail? Watch the full debate below:
Kim Loop is an AARP Texas associate state director/communications.
---
YOU MAY ALSO LIKE