A Home 'Fit' Remodeling Project: The Entryway
By Carolyn Sithong, April 16, 2015 10:30 AM
This is entry No. 3 in an AARP Livable Communities blog diary about a home remodeling project to make a Florida house better suited for aging in place.

The entryway is one of the most important areas that need to be addressed in a home for life design. No steps, a minimal threshold and a 36-inch clearance maximize access into and out of the home for people of all ages and abilities. Automatic lighting increases visibility and safety, while user-friendly locks and lever-style handles (as opposed to knobs) make it easier to both open and close the door.

>> GET LIVABLE! Subscribe to the award-winning AARP Livable Communities Monthly eNewsletter

For the Florida remodel I suggested that the owner create a no-step entry into the house from the garage. (See the photo below.) Entering and exiting the home in a covered space is especially important when the weather is bad.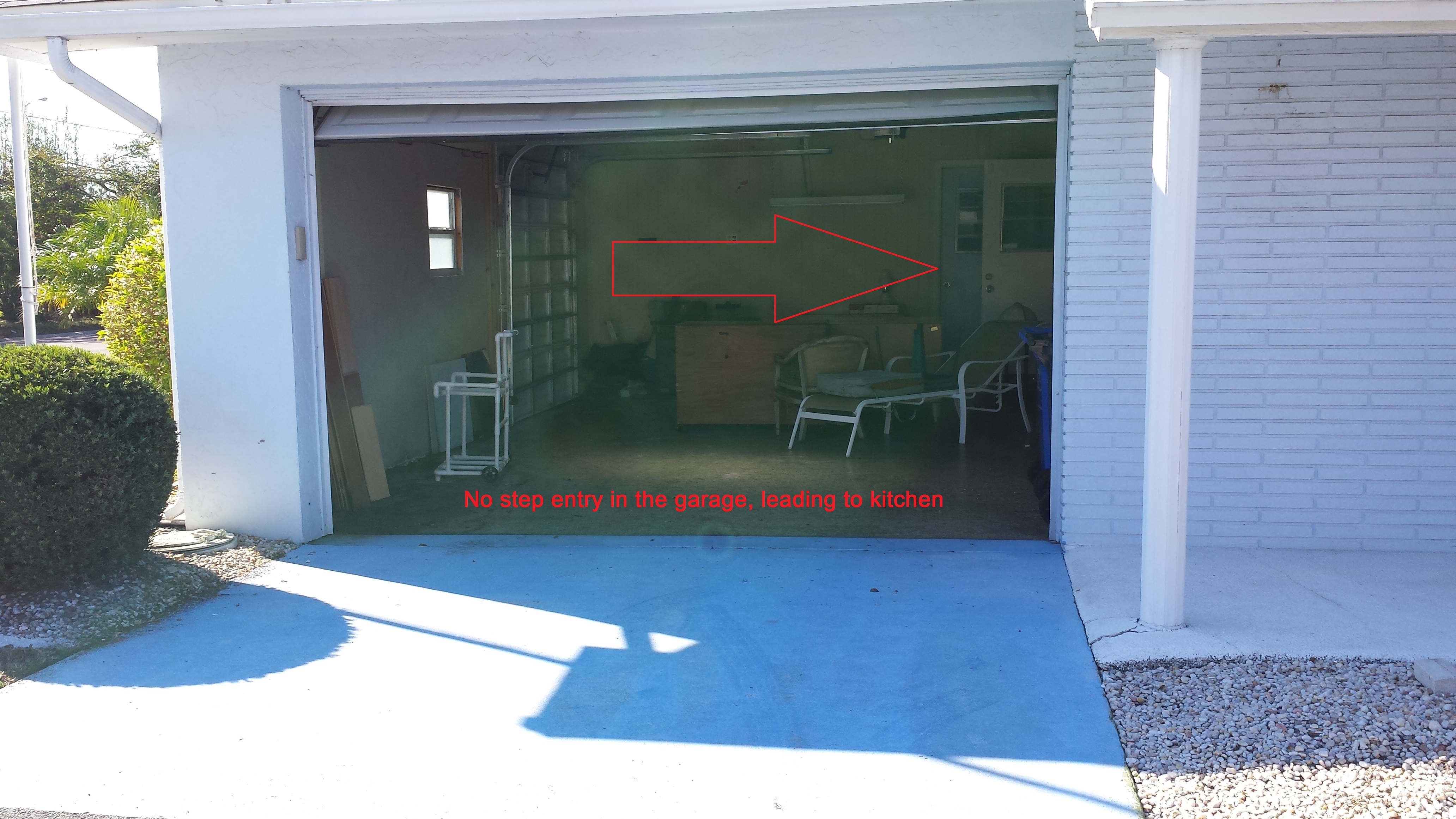 In this house the two-car garage provides space enough for installing a sloped concrete ramp that will lead into the kitchen. Extending the ramp to include the laundry room, and then reversing the kitchen door swing, will allow better access to the laundry area. (See right)

Ready-made aluminum or rubber ramps can be ordered online and are a cost-effective solution for steps that are less than 4 inches tall. Since aluminum reflects bright sunlight, consider the exposure of the door or choose a rubber ramp. Both can be bolted into the concrete for added stability.

A rule of thumb is that every inch of step rise needs 12 inches of ramp, a 1:12 ratio. For wheelchair users, an even greater 1:16 length of ramp reduces the stress of the slope.

The front door opening and sidelight window allows the house's residents to see who's outside the door. (See below.) Since a standard peephole, like the one shown in the picture, can be difficult to see out of (especially for people who aren't very tall or are in a wheelchair), it's better to use a larger, custom-placed peephole.




Another important consideration for entryways is to make sure the home's address numbers are large and can be easily seen from the street. This helps visitors, as well as emergency responders, find the home.

Up next: We go inside for the next steps in making the Florida house a lifelong home. ( See Post No. 4)

All the posts in this series: 1. Getting Started. 2. Finding the Experts. 3. The Entryway. 4. The Bathroom. 5. The Kitchen. 6. The Living Space. 7. Finishing Touches. Plus: A Home Remodeling Before and After Slideshow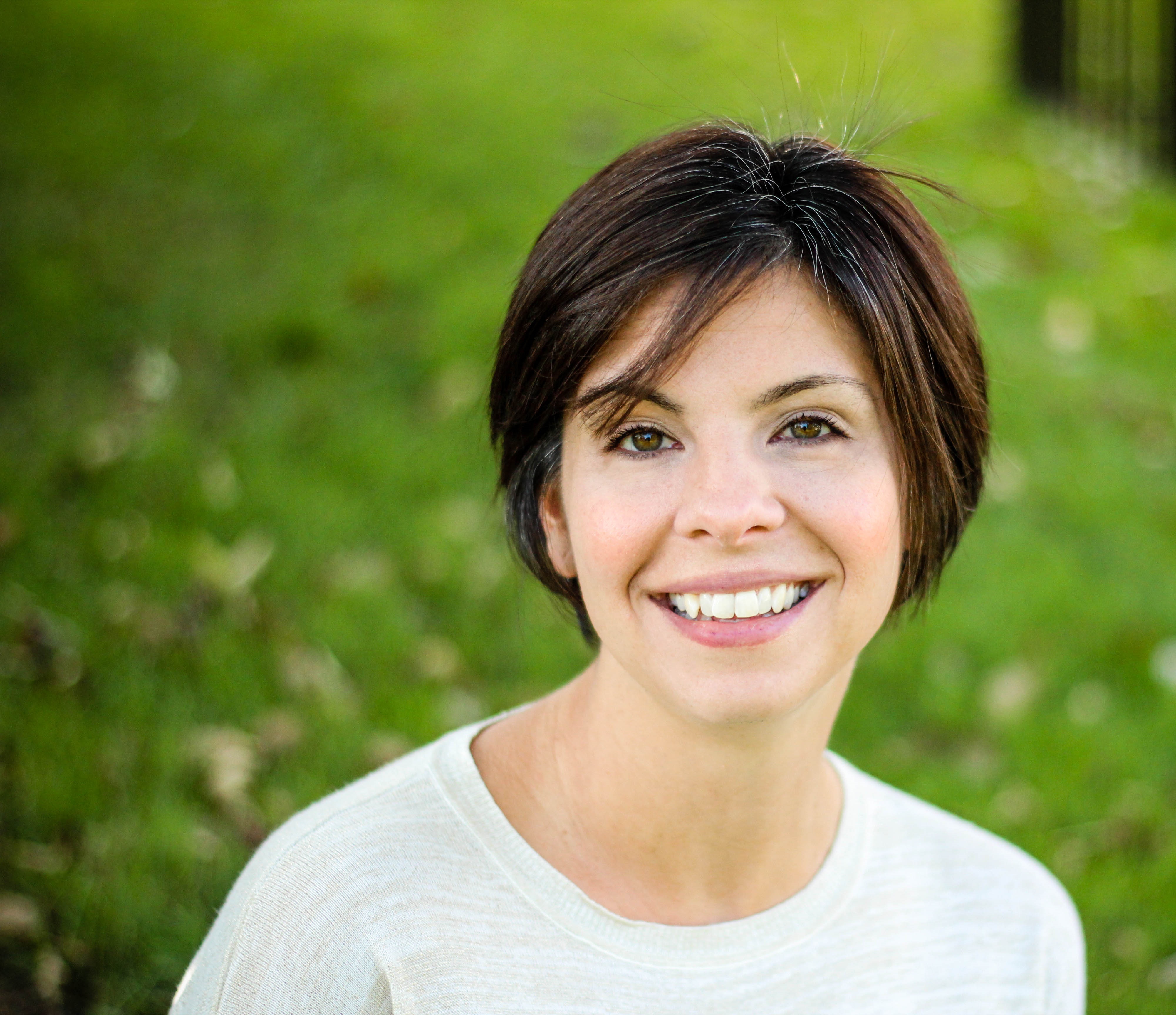 Carolyn Sithong is a licensed occupational therapist (OT) specially certified in environmental modifications, Certified-Aging-in-Place Specialist (CAPS), volunteer AARP Florida HomeFit instructor and co-owner of Home for Life Design, a company based in Orlando, Fla.


---

YOU MAY ALSO LIKE