The Best Complete Streets Policies of 2014
By Melissa Stanton, February 16, 2015 08:43 PM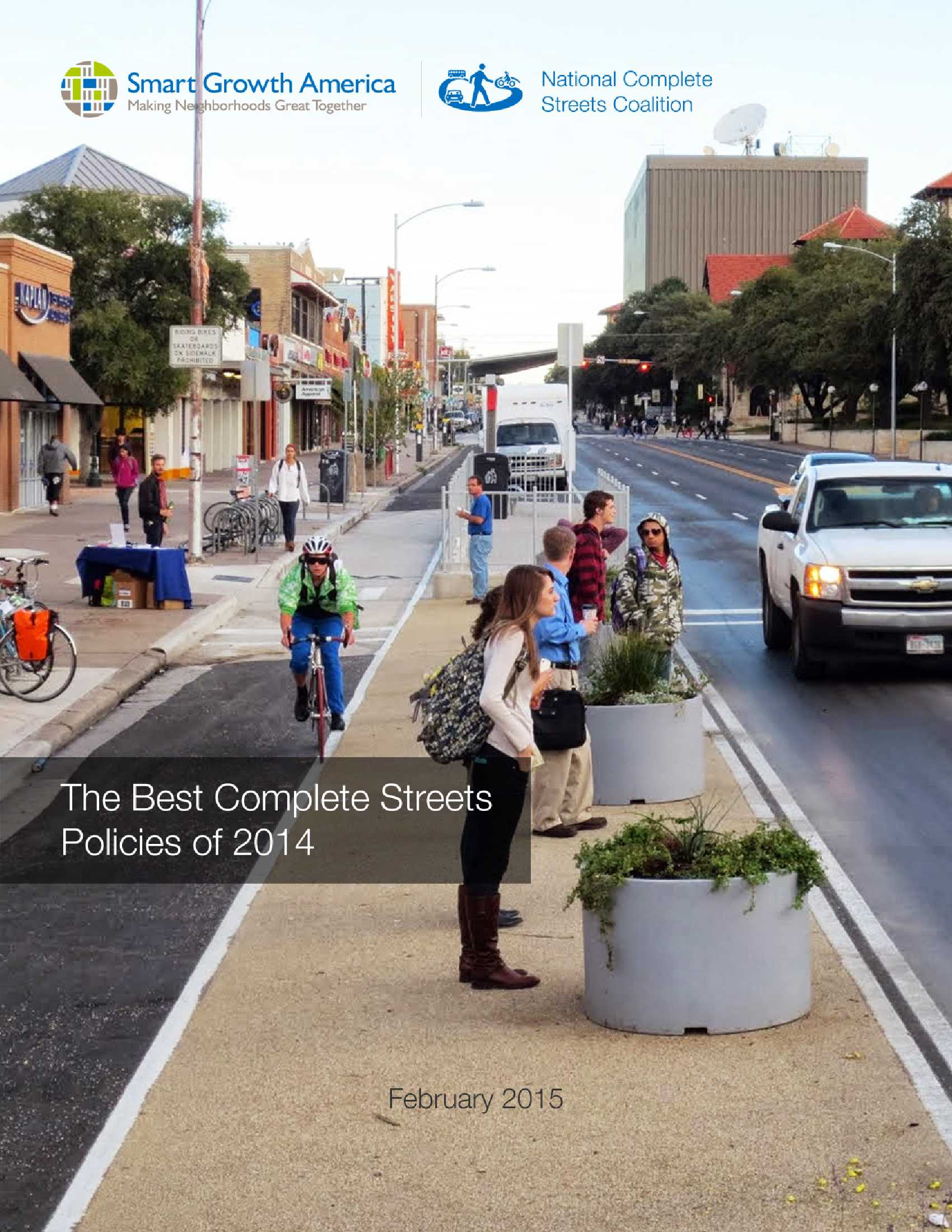 According to the National Complete Streets Coalition, a total of 712 jurisdictions — in 30 states, Washington, D.C., and all of Puerto Rico — now have Complete Streets policies in place. That means any new transportation projects in these areas will, by law, resolution or approved policy follow "a process for selecting, funding, designing and building transportation projects that allow safe access to destinations for everyone, regardless of age, ability, income or ethnicity, and no matter how they travel."

>> Stay Informed! Subscribe to the award-winning (and free!) AARP Livable Communities Monthly eNewsletter

Each year the coalition, of which AARP is a founding member, honors the best new Complete Streets policy language. The list is essentially an Academy Awards of Complete Streets policies, and communities that aspire to adopt Complete Streets policies are encouraged to consider the winning examples in the context of their own community.

Taking the top honors among the more than 70 communities to adopt Complete Streets policies in 2014 is ... Ogdensburg, N.Y. (Here's a sample from its winning language: "The City shall approach every transportation improvement and project phase as an opportunity to create safer, more accessible streets for all users.")

Learn more by:


Melissa Stanton is a project manager with AARP Livable Communities and editor of AARP.org/livable.