Get Ready for the Future of Housing (and Two Contests)
By Melissa Stanton, December 4, 2015 09:20 AM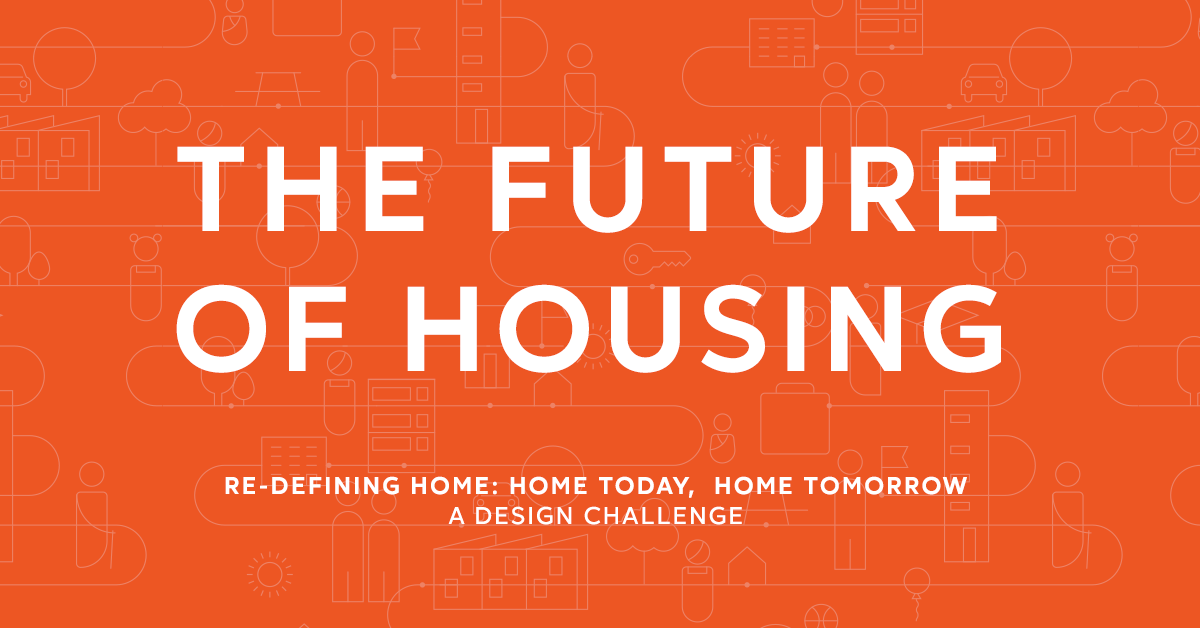 Many, perhaps even most homes in the United States aren't well suited for aging in place.

A house with stairs at every entrance can be difficult if not impossible for a person with mobility problems to access. Bathrooms without grab bars to help prevent slips and falls can be hazardous for users of any age.

CONTEST #1

The Re-Defining Home: Home Today, Home Tomorrow Design Challenge invites architects and designers to create new standards in housing design so people can stay in their home through all of life's stages: from entering the workforce to raising a family to retirement. The goal of the design challenge — a collaboration of AARP, AARP Foundation, Home Matters and the Wells Fargo Housing Foundation — is to create an attractive, adaptable and affordable "home of the future" that showcases livability by promoting both aesthetically and functionally appealing designs for an existing home.

Monetary awards will be made by a panel of judges to three winning entries. The first-place winning design will be incorporated into a real-life home that will be publicly unveiled to provide an experiential learning opportunity for the general public. This home will later be offered to a growing family.

» » Jo Ann Jenkins, AARP CEO: "Why We Need to Create Communities for a Lifetime" 

"We know that the vast majority of people want to remain in their homes and communities for as long as possible," says Lisa Marsh Ryerson, AARP Foundation president. "More than 19 million low-income 50-plus households struggle with unaffordable or inadequate housing. We must act now to implement innovative housing solutions."

While people tend to buy or live in homes based on their current circumstances, doing so can present issues later in life, notes Martin Sundquist, executive director of the Wells Fargo Housing Foundation. "Moving costs money, creates emotional stress, leaves behind precious memories, disrupts relationships and creates impediments to accessing support services," says Sundquist. "The design challenge will build stronger communities by creating affordable housing solutions."

Home Matters CEO Dave Brown adds, "Life is about change. This competition alters the paradigm and reimagines home so it can change with our needs."

CONTEST #2

In addition, AARP Foundation is sponsoring the 2016 Aging in Place $50K Challenge, which will award $50,000 for an innovative solution that can help low-income individuals age 50-plus live safely, independently and comfortably in their homes.

Applications for the challenge are being accepted through May 2.

( AARPFoundation50KChallenge

) The

winner will be announced in July.
---

Learn more about: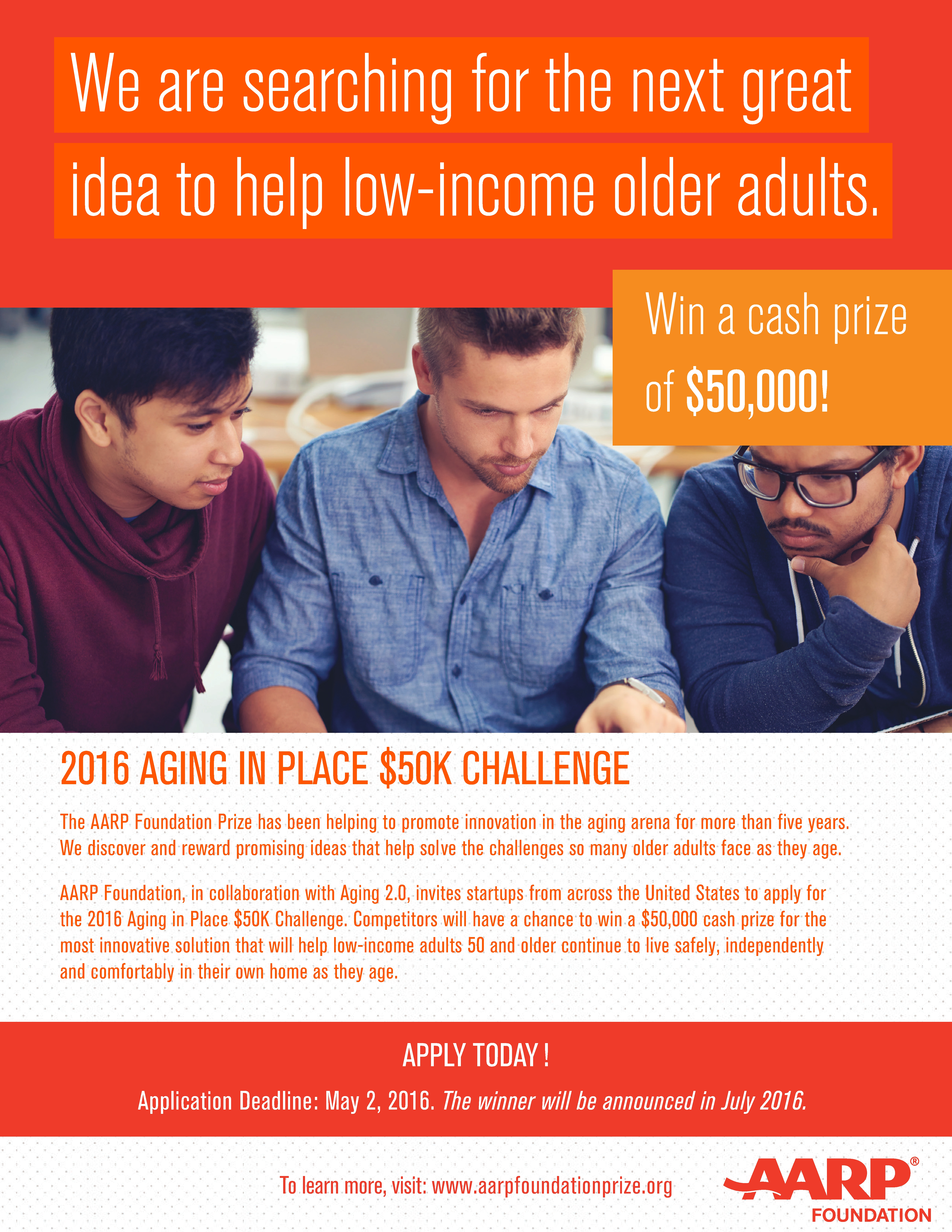 The Future of Housing Initiative

AARP HomeFit

AARP Livable Communities Housing Archive

Questions and Answers About Universal Design

A Lifelong Housing Certification Project

Creating Room for Accessory Dwelling Units

The AARP Inclusive Design Tool Kit

Stay informed by visiting AARP Livable Communities at AARP.org/livable and by subscribing to the free AARP Livable Communities Monthly eNewsletter »

Melissa Stanton is the editor of AARP.org/livable and a project manager for AARP Programs' Livable Communities team.