A Home 'Fit' Remodeling Project: The Living Space
By Carolyn Sithong, June 26, 2015 09:45 AM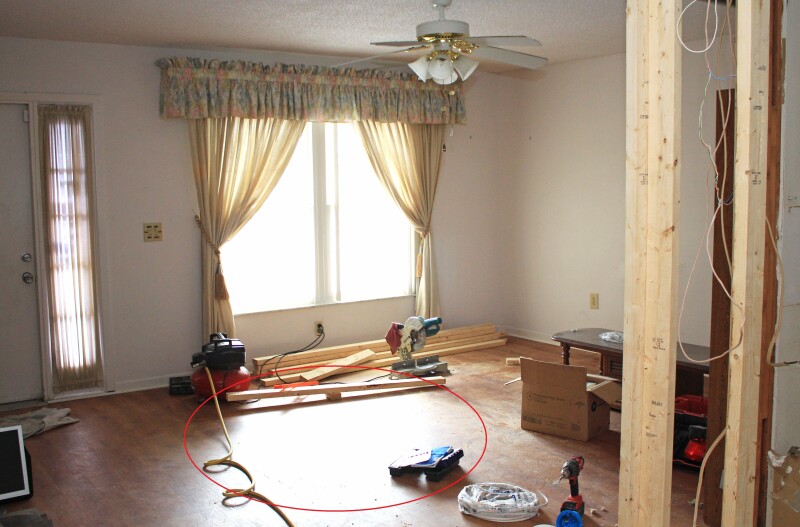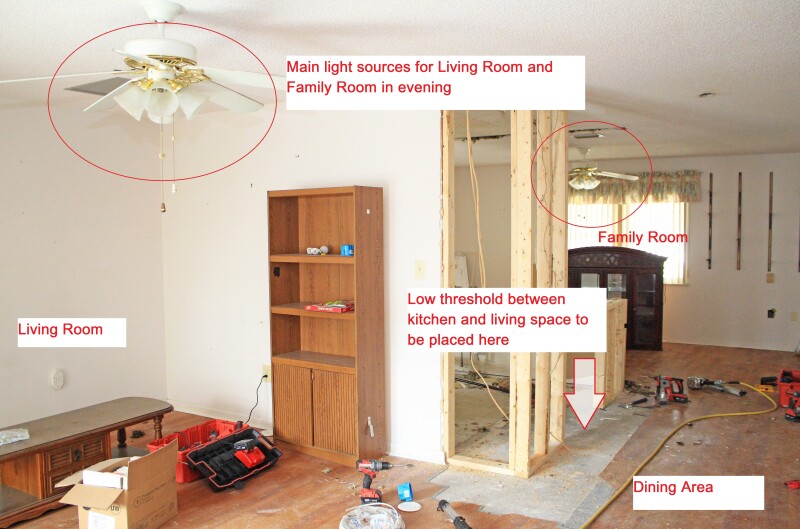 The following is post No. 6 in an AARP Livable Communities blog diary about a home remodeling project that is stylishly updating a Florida house (referred to here as the "Cate house") while making it better suited for aging in place.
One of the great features of the home we're working on is the open living space between the living room, dining room and family room. Because of this flexible layout, future homeowners will have the option to use the space however they choose. For the renovation, we chose to focus on the area's flooring, lighting and accessibility.
>> GET LIVABLE! Subscribe to the award-winning AARP Livable Communities Monthly eNewsletter
For someone using a wheelchair or other assistive mobility device, tile, laminate or wood flooring is easier to navigate then carpet. While carpeting that has a soft, cushy feel can be soothing on bare feet, it is difficult to sense as we get older since sensation in fingertips and lower extremities tends to decrease with aging. Firmer surfaces are better for ensuring a safe and sure footing. Carpeting can be considered if it is a low-pile carpet with minimal padding. (Tip: An industrial-strength carpet will be less prone to buckling, stains and normal wear and tear.)
In this project, the kitchen will have tile flooring and the wood laminate flooring in the open living space will remain consistent throughout the living, dining and family room area. A beveled transition strip with a minimal rise of less than one-quarter inch will be placed between the tile and laminate flooring.
Another important feature to consider with flooring is its resistance to glare. Since the Cate house faces east, the sunlight tends to produce an intense glare on the laminate floor. This can be a nuisance or even blinding at times, especially when walking into the room from a low-lit hallway. To help reduce the glare without having to replace the floor, sheer curtains can be hung on the windows or a rug with an anti-slip backing can be placed on the floor. For this project we'll be painting the interior walls a lighter, neutral color with a matte finish to help lessen glare and evenly disperse the sunlight.
>> LEARN MORE! Download or order the AARP HomeFit Guide
The older we get, the more light we need for visibility. In fact, at age 50-plus we typically need three times as much light as when we were younger in order to see well. In this house, the main light sources for the living space have been provided by overhead fan lights. Since overhead lighting can reflect shadows onto work spaces, it's better to use tabletop lighting next to areas where daily tasks and leisure activities (such as reading) occur. An occupational therapist can help determine where increased light is needed and make suggestions for how to enhance the light needed in key workspaces.
One more lighting-related accessibility improvement: We're removing the traditional toggle-style wall switches throughout the home with easier-to-use rocket-style switches.
Up next: A look at the finished areas.
All the posts in this series: 1. Getting Started. 2. Finding the Experts. 3. The Entryway. 4. The Bathroom. 5. The Kitchen. 6. The Living Space. 7. Finishing Touches. Plus: A Home Remodeling Before and After Slideshow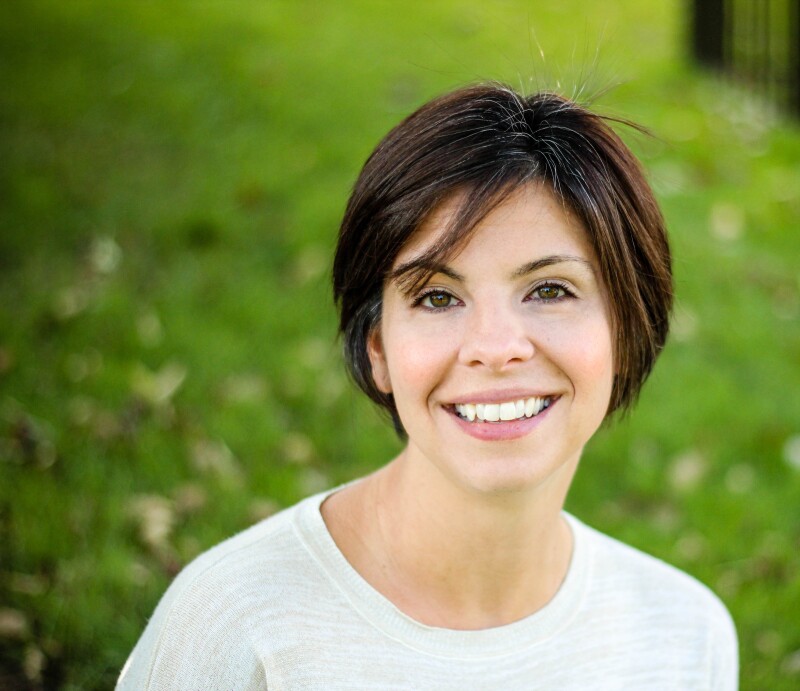 Carolyn Sithong is a licensed occupational therapist (OT) specially certified in environmental modifications, certified aging-in-place specialist (CAPS), volunteer AARP Florida HomeFit instructor and co-owner of Home for Life Design, a company based in Orlando. Learn more at homeforlifedesign.com.