How to Stay Warm and Save Energy
By Claire Easley, January 22, 2015 10:49 AM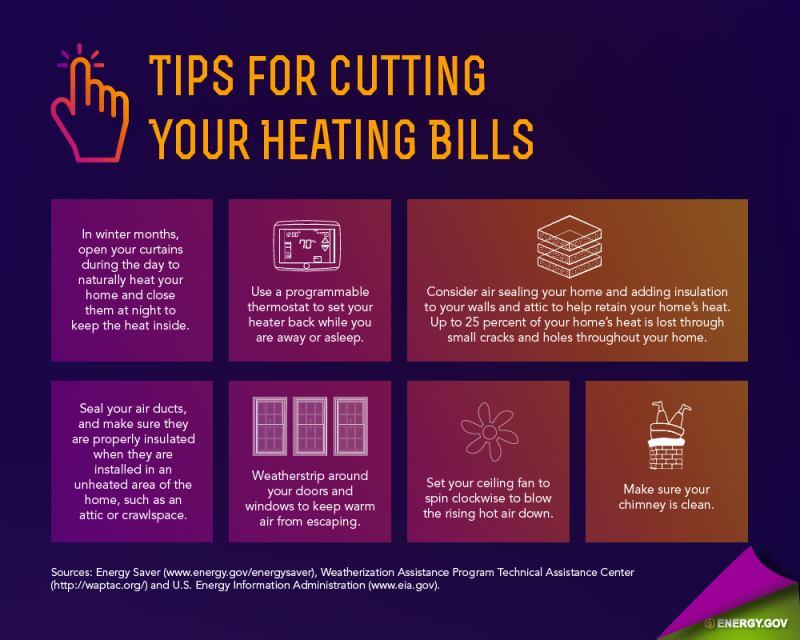 For people in much of the country, temperatures are going down and utility bills are skyrocketing up. Home heating accounts for about 45 percent of the typical American household's energy bill, according to the U.S. Department of Energy.

One of the biggest culprits behind high heating bills is heat loss that occurs through small holes and cracks in the home's envelope. Though seemingly small, these little escape hatches can drain up to 25 percent of a home's heat, DOE reports.

>> Subscribe to the free, monthly AARP Livable Communities e-Newsletter

To prevent excessive heat loss, a house can be "air sealed" and insulation can be added to the walls and attic. A credentialed energy auditor can help determine where the biggest problems are and how to address them. A programmable thermostat can help as well. According to DOE estimates, that simple item alone can shave up to 15 percent a year off of home energy bills.

Other tips: Make the most use of natural light and heat during the day by opening curtains and shades, and then close them at night to help keep the heat inside. While turning on a ceiling fan may seem counterintuitive in cold weather, setting a ceiling fan to spin clockwise will help to push down hot air that has risen.

Space heaters, such as portable electric heaters or direct vent wall heaters, are a common solution for supplementing or replacing a central heating system when only a small area needs additional heat. However, it's important to be mindful of the safety concerns involved. Unvented portable combustion heaters can cause carbon monoxide poisoning, illness and even death if not used properly. Be sure to adhere to all manufacturer instructions and equip your home with a carbon monoxide detector.

For more information about how to maximize a home's performance, efficiency and accessibility, take a virtual tour of the energy-efficient Home for Life. You'll also want to check out the Department of Energy infographic (a snippet of it is seen above) featuring information about home heating systems and strategies for cutting back on the energy — and cost — required to heat a home.

Claire Easley is a writer at Hanley Wood, publisher of Remodeling and Builder magazines. AARP Livable Communities is a sponsor of the Hanley Wood Home for Life project.



---

Also of Interest:

See the AARP home page for deals, savings tips, trivia and more.