In a Livable Community, Every Day Can Be an Independence Day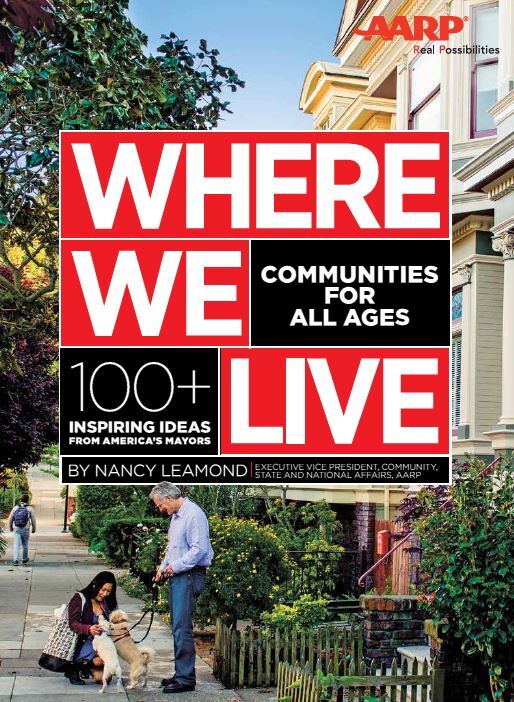 On Monday, we — as a nation — celebrated the 240 th Anniversary of Independence Day. Many of us turned on our grills, took in a parade, watched fireworks or spent the day with family and friends. Where and how we celebrated is in many ways emblematic of our freedom to choose our own path.

Each Fourth of July, I spend some time thinking about the people who came before me and those who have fought for and protected the freedoms we enjoy. This year, in addition to those thoughts, I thought about how difficult it can be for many older Americans to live independently.

I work in Washington, D.C., where we can typically walk to get from Point A to Point B. Walking as a means of getting around is a fact of life. And sure, we do have the D.C. Metro trains and buses, but both require walking (sometimes very great distances) to catch.

Still, those of us in the nation's capital can walk due to the city having sidewalks and crosswalks and other pedestrian-friendly features. However, walking as a means of transportation or exercise is a huge challenge for the millions of people who have limited options for how to safely get around town. Transportation can be a great challenge for people of all ages in a community — grandparents, grandchildren and everyone in between.

For individuals who don't live or work in a city, and in some cases for those who do, transportation via car seems almost necessary. Needed destinations such as grocery stores, doctors and athletic centers might not be close to where they live. Distance is a great challenge and some mass transit systems are simply ineffective or can be greatly delayed.

The desire to enable adults age 50 and older, and people of all ages, to live fuller lives is key to AARP working with towns and cities nationwide to foster livable communities. In fact, we have an entire website about livable communities. And one way to help people assess their community's "livability" is the AARP Livability Index, an interactive tool that allows you to enter most any location in the United States and see how it ranks against other communities.

Becoming a livable community — a place that is livable for people of all ages — does take some doing. Community livability requires a commitment and a constant drive to enable all citizens to live life without barriers. The goal is well worth the effort.

I encourage you to think about people who might need some help to live more independently. Our founding fathers dreamed of a nation where citizens could lead full lives. Let's keep working to make that dream a reality. Let's make America more livable for all.


---

Nancy LeaMond, chief advocacy and engagement officer and executive vice president of AARP for community, state and national affairs, leads government relations, advocacy and public education for AARP's social change agenda. LeaMond also has responsibility for AARP's state operation, which includes offices in all 50 states, the District of Columbia, Puerto Rico and the U.S. Virgin Islands.

You can follow her on Twitter @NancyLeaMond .


---
YOU MAY ALSO LIKE
Visit AARP.org/Where We Live for a free book by Nancy LeaMond and to tell us what your community is doing to be livable for people of all ages.

Stay in the know by subscribing to the free AARP Livable Communities e-Newsletter.