5 Tips for Being a Charitable Cheapskate
By Jeff Yeager, December 27, 2011 11:12 AM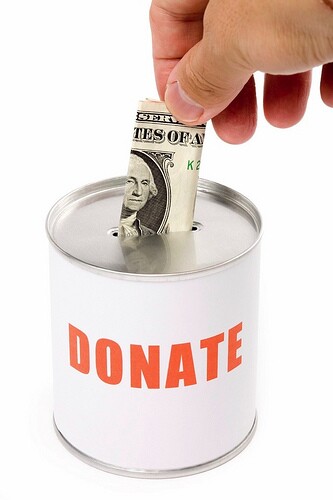 Anybody who knows me personally or has read what I write realizes that while I make a sport out of pinching pennies, I don't condone being a cheapskate when it comes to giving to charity or helping those in need. 

And there are a lot of "charitable cheapskates" out there like me: When I surveyed 300+ proud, self-proclaimed cheapskates for my last book, I found that on average they donated more than twice as much to charity as the typical American!

But just like with other type of expenditures, when a cheapskate makes a charitable donation they like to make sure they're getting the best value for their money. Since charitable giving peaks this time of year, here are a few tips to stretch your donations to the charities of your choices:

Check out how and how well a charity uses your donations - or search for a new nonprofit organization to support - using nonprofit websites like www.Guidestar.org or www.CharityNavigator.org.
Maybe that gift-for-me-was-not-meant-to-be. If you were given a gift this holiday season that you don't like or need, consider it a sign from the universal powers of all things good. Instead of exchanging it for something else, return it for a cash refund (if possible) and donate the proceeds to a charity of your choice, or simply donate unwanted gift items to local thrift stores and other charities that accept merchandise.
Consider giving an unrestricted donation. While restricted gift programs are often appealing to donors (e.g. "100 percent of your gift will be used to buy pet food for the animals we care for in our shelter"), often times what nonprofit organization need the most is general, unrestricted donations. If you trust the organization, consider giving a donation without strings attached.
Check with your employer to see if they offer a matching gift program; many employers do, agreeing to match up to a certain amount of donations made by an employee to a qualified charity. It's like a two-for-one coupon of charitable giving!
And finally, if you're in a charitable mood this holiday season, but the current balance in your bank account is telling you must have had too much eggnog because there's no way you can afford to be so generous, consider making a smaller donation now - one you can clearly afford - and committing to a reasonable plan to make additional monthly donations throughout the coming year. That's a New Year's resolution you'll really feel good about.
Photo by markcos1o.

# # #
Frugal followers of Jeff can vote for him as one of the top financial gurus of 2011.
http://www.gobankingrates.com/savings-account/jeff-yeager-ultimate-cheapskate-expert/