Confused by Financial Designations? Read On.
By Carole Fleck, April 18, 2013 04:41 PM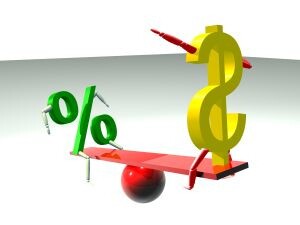 As we head into our retirement years, we could all use a little financial guidance to help us fluff up our nest eggs. Do we tap a certified senior adviser or chartered financial consultant for advice, or would a senior or retirement specialist be better? Maybe a certified trust and financial adviser or an accredited retirement adviser would be best? No, wait, what about a certified financial gerontologist? Or a chartered adviser for senior living?

Each day, tens of thousands of financial advisers use any number of 50 senior financial designations -- yes, 50 -- to sell products and give advice to older adults. And some of these designations don't require the rigorous training or expertise, or even the ethics to put investors' interests first, that they imply, according to a new report to Congress by the Consumer Financial Protection Bureau.

"No wonder seniors are confused and misled by these titles," says CFPB Director Richard Cordray. "My father is 95. He should not have to fend off unscrupulous advisers trying to raid him and others seniors of their life savings."

The report, "Senior Designations for Financial Advisers: Reducing Consumer Confusion and Risks," recommended that the Security and Exchange Commission create a standardized tool online that would enable consumers to verify an adviser's designation. The tool would also help users understand and differentiate among the training and expertise required by designations.

The report also urged state and federal regulators to:

Implement rigorous training, education and accreditation standards for professionals seeking to obtain senior designations.
Set strict standards of conduct for those using senior designations. (Selling financial products and services at events that are advertised as educational would be prohibited, for example.)
Increase supervision of and enforcement authority against misconduct by a holder of a senior designation.
People 60-plus make up 15 percent of the population but they account for one-third of all investment fraud victims. According to AARP research, the mean age for investment fraud victims is 69.

[ Read: Can you spot investment fraud?]

Perhaps because people 65-plus they have a combined household net worth of some $18 trillion, they're more apt to be targeted by so-called financial experts seeking to deceive them. Also, older adults are more likely to experience cognitive decline, which can impair their ability to manage their finances or make good decisions.

CFPB officials spent the last year reviewing the designations and say many titles were anything but transparent.

According to the report, some financial designations required nothing more than paying a fee to a website. Yet a survey by the Financial Industry Regulatory Authority found that these designations often hooked older investors -- half of those polled say they were more inclined to take the advice of a professional who had a special accreditation.

The CFPB says you should ask these questions as you evaluate a financial adviser's senior designation:

Was considerable training required?
Was your adviser designated through a program that holds its members to strict ethical standards?
Was your adviser's senior designation accredited?
To check the background of financial professionals:

Broker Check: Look up the professional background of securities brokers and investment advisers as well as their firms.
Photo: Ramberg Media Images/flickr