Consumer Agency May Clamp Down on Payday Lenders
By Eileen Ambrose , March 26, 2015 03:24 PM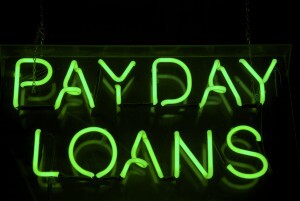 The Consumer Financial Protection Bureau (CFPB) is proposing new rules to restrict high-cost payday and car-title loans that often leave borrowers in worse financial shape.
The agency can't do anything about the interest rates charged — that's up to the states — although it does have the authority to regulate the lenders making these loans.
"Too many short-term and longer-term loans are made based on the lender's ability to collect and not on a borrower's ability to repay," CFPB Director Richard Cordray said in a statement announcing the proposals.
Payday loans allow a worker to borrow against a future paycheck. Fees can run from $10 to $20 for every $100 borrowed, which can be the equivalent of an annual percentage rate of a few hundred percent. Though the loans are typically for two weeks, four out of five borrowers end up rolling over their loan or renewing it, putting themselves into a "long-term debt trap," according to the CFPB.
Car-title loans are similar, although they are longer term (more than 45 days) and can be more damaging. Consumers who own their vehicles free and clear can borrow up to half the value of their car. They must turn over the title to the lender. And if they fail to repay the loan, their car can be seized.
The CFPB is proposing that lenders making short-term payday loans follow one of two options:
The lender would have to determine upfront whether the borrower has the means to repay the loan. And if the individual doesn't, unless his or her finances improved, the lender would have to wait 60 days before making another loan to that consumer.
Under the other option, the lender would have to provide affordable repayment plans, the loan couldn't exceed $500, and the number of consecutive loans would be limited.
Similar restrictions are being proposed for longer-term credit products, such as car-title loans, that last more than 45 days.
Get discounts on financial services with your AARP Member Advantages. »
The CFPB also wants to limit the damage from other fees associated with these loans. A lender often gets authorization from borrowers to access their bank accounts to collect payments. However, if there's not enough money in the account, the borrower will get hit by fees from the bank and the lender for each unsuccessful attempt to collect. The CFPB wants to limit the number of attempts to two, after which the lender would have to get a new authorization to debit the account from the borrower.
Right now, these are all just proposals awaiting comments from the industry and consumer advocates.
Photo: Peskymoney/iStock
Also of Interest

See the AARP home page for deals, savings tips, trivia and more.