Early Tax Filers Will Have to Wait for Refunds
By Carole Fleck, December 20, 2013 12:10 PM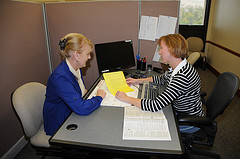 Early 2013 tax filers expecting a refund will have to wait a bit next year.

The IRS says it's starting the 2014 tax season 10 days later than usual, on Jan. 31, as a consequence of the federal government shutdown in October. The 16-day closure curtailed most government operations and delayed the IRS from updating its processing systems for the new tax season.

"The late January opening gives us enough time to get things right with our programming, testing and systems validation," IRS acting Commissioner Danny Werfel said in a statement. "It's a complex process, and our bottom-line goal is to provide a smooth filing and refund process for the nation's taxpayers."

The government shutdown couldn't have come at a worse time for the agency. Werfel said the fall season is when programming and testing updates to more than 50 IRS systems are done to make sure they can handle the nearly 150 million tax returns the IRS receives.

Read: End of Year Tax Moves That Can Help You Save 

Meanwhile, a pattern seems to be emerging with the tardy opening of tax season. You might remember that the 2013 filing season also began late, thanks to the last-minute " fiscal cliff" deal that went down over the New Year's holiday. That legislation involved significant tax law changes that affected filers' 2012 returns.

For all you late filers, and you know who you are, the deadline to file tax returns for 2013 is still April 15.

Photo: Fort Rucker/Flickr

"Show Us Your Modern Family" Photo Contest. Upload your photo for a chance to be photographed in AARP The Magazine. See official rules.



Also of Interest



See the AARP home page for deals, savings tips, trivia and more