FTC Tackles Deceptive Ads by Car Dealers
By Eileen Ambrose, January 10, 2014 12:20 PM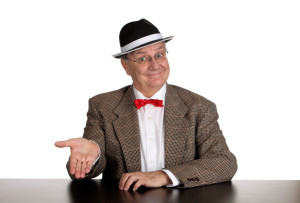 If you don't believe the ultra-low price or attractive finance terms in an advertisement for a new car, your instincts may be right. Some dealers run deceptive ads to lure consumers into their showrooms and then never deliver on their promises, according to a federal regulator.

In a nationwide sweep targeting 10 auto dealers, nine of them agreed to settle charges filed by the Federal Trade Commission. The agency's order prohibits the dealers from misrepresenting the terms of a sale, financing and leasing of vehicles in advertisements.

Operation Steer Clear, as the FTC calls this sweep, is a warning to other dealers that might be tempted to run misleading ads. But it's also meant to raise awareness among consumers of tactics used by some dealers and the need to tread carefully when making such a major purchase.

>> Sign up for the AARP Money newsletter

In some cases, consumers could end up paying thousands of dollars more for a car than advertised because of terms and conditions hidden in the fine print, says Jessica Rich, director of the FTC Bureau of Consumer Protection.

Among some of the practices uncovered by the FTC:

A Michigan dealer sent out tens of thousands of fliers offering sweepstakes prizes. Virtually every person who received a flier was a "winner," although none received a prize when they went into the dealership to collect, according to the FTC.
A few Texas dealerships promised consumers they could buy a vehicle for low monthly payments, but in reality consumers owed a final payment of more than $10,000, the FTC says.
And two California dealers allegedly advertised vehicles at low prices, only disclosing in the fine print that the price didn't include the required $5,000 downpayment plus taxes and other fees.


The FTC receives about 75,000 auto-related complaints annually, making the category No. 8 on the list of consumer complaints, Rich says.

The National Automobile Dealers Association, which represents about 16,000 new car and truck dealerships, says it hasn't reviewed the FTC action, and says "these allegations, if true, highlight the need for diligence by all auto retailers on selecting advertising vendors and ensuring that their legal counsel review all advertising."

The FTC advises consumers to ask questions when they see a deal that may be too good to be true. For instance, ask if taxes and downpayments are included in a low price. What does it take to qualify for discounts or to receive the advertised financing? Will low monthly payments go up over time, or is there a hefty balloon payment awaiting you?

And, the agency warns, don't sign a contract or leave with a new car until you're sure all the terms you agreed to are spelled out in writing.

Photo: Steve Luker/iStockphoto

>> Get discounts on financial products and services with your AARP Member Advantages.



Also of Interest



See the AARP home page for deals, savings tips, trivia and more