Getting a Student Loan? Your Interest Rate Just Went Up
Starting today, parents and college students will be paying more for federal education loans.
Interest rates on new federal loans are adjusted every July, and this year's rates are slightly higher than those for loans issued in the previous 12 months.
The rate on Stafford loans for undergraduates is now 4.66 percent, up from 3.89 percent. Parents and graduate students now will pay a rate of 7.21 percent for PLUS loans, compared with 6.41 percent previously. These rates are fixed for the life of the loans.
>> Get travel discounts with your AARP Member Advantages.
Mark Kantrowitz, publisher of Edvisors.com, says that based on the new rate, freshmen entering college this year and graduating in four years with the average debt of $33,400 will have to repay about $17 more a month than they would have under the old rates. That's about $2,000 more in total under the standard 10-year loan term.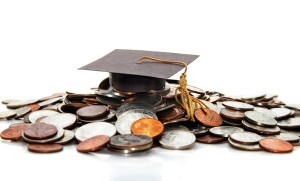 Though the hike in rates is relatively small and affects only new loans, it could indicate the start of an upward trend, Kantrowitz says.
"It's not a very big increase in the payment burden, but the real concern is that it is a harbinger of things to come because each new loan has interest rates pegged to that year's 10-year Treasury, so in a year from now we might see additional increases and then another a year from then," he says.
For years, loan rates remained steady. Those rates expired last year, and Congress then changed the formula for setting them. Now, rates are based on the 10-year Treasury note in the spring plus a fixed percentage that varies according to the loan type.
>> Sign up for the AARP Money newsletter
The Institute for College Access & Success says these latest rates are lower than if Congress had not stepped in last year, although over time families could be paying much more to borrow from Uncle Sam. Citing government figures, the California-based advocacy group said rates for undergraduates are expected to rise above 6.8 percent by 2017, while rates next year for graduates and parents could exceed the old top rate of 7.9 percent.
Photo: zimmytws/iStock
Also of Interest

See the AARP home page for deals, savings tips, trivia and more