Holiday Wine Shopping: 4 Thrifty Tips
By Jeff Yeager, November 9, 2011 11:47 AM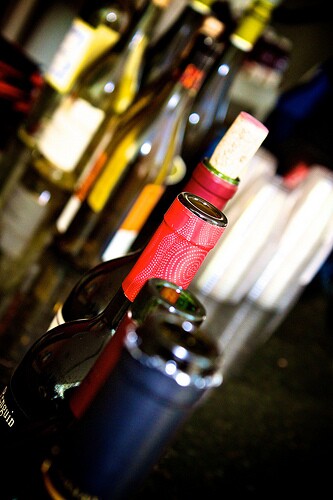 With the holiday season approaching, many folks are in the market for a bottle or two of special wine to give as gifts or to use in their own celebrations. The good news is, it's possible to uncork some real bargains on wines this time of year, if you know where to look. Here are some shopping tips for those in the mood to tipple:

The Timing Is Right: According to Mark Di Vincenzo, author of Buy Ketchup in May and Fly at Noon, right now is a good time to find bargains on quality wines, since many vintners release new supplies to coincide with harvest-time promotions. When it comes to champagne, Mark says you'll do better if you wait until December, when the champagne market is literally flooded and the competition usually results in price wars.

Membership Warehouse Clubs: Membership warehouse stores like Costco and Sam's Club sell alcohol in some states. Where they do, their prices are usually very competitive compared to liquor stores, and their selection is often greater than one might expect. The biggest savings is usually on the more expensive wines they carry, and special "two-packs" of wine they sometimes sell as special promotions. Also, in some states you DO NOT need to be a member of the warehouse store to buy alcohol there, because of state regulations.

www.AccidentalWine.com: As the name implies, this website sells quality wines that have been in a little accident - usually a blemished label or discontinued stock. If you're willing to put up with a little flaw, you can save big (like 20 - 40 percent) by ordering through the website.

Don't Frown at Boxed Wine: Being the Ultimate Cheapskate, I can't write an article about wine without paying homage to my favorite wine - any kind that comes in a box. Don't knock it until you've tried it; many quality vintners are now producing boxed wine to rave reviews. It's much less expensive, stays drinkable for longer once opened, and it's much more eco-friendly. Heck, secretly funnel box wine into a fancy wine bottle before your guests arrive, and they'll never be the wiser.

Cheers!

For more information, news and features, visit the Wine & Beverages section of AARP.org.

Photo by stephen_bolen via Flickr Creative Commons.