Hundreds Defrauded in Debt Settlement Scheme
By Carole Fleck, May 7, 2013 04:38 PM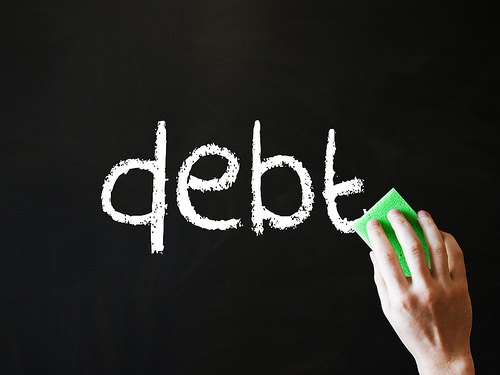 More than 1,000 people struggling with credit-card debt turned to a debt-settlement company for help. Instead of using the consumers' $2.2 million in fees to pay their creditors, the company's owner and employees purchased luxury car leases and other goods, according to a federal indictment unsealed in New York Tuesday.

The criminal indictment, reported by USA Today, says Mission Settlement in New York, its owner Michael Levitis, and three employees were charged with using their customers' fees to pay for personal expenses. The charges stemmed from a referral by the Consumer Financial Protection Bureau in the first such action by the agency.

Manhattan U.S. Attorney Preet Bharara says Mission "preyed upon the financial desperation of people around the country who - like so many ordinary Americans - were simply struggling to pay down their debts after the financial downturn."

The CFPB also filed a civil case against Mission and another debt-relief service provider, Premier Consultant Group in New Jersey, seeking to halt their operations.

According to the CFPB civil complaint, the two providers charged consumers illegal up-front fees for debt-settlement services that never materialized. Those actions caused consumers to fall further into debt, and some even had to file for bankruptcy.

"Today's action takes aim at two operations we believe are designed to profit through unscrupulous and illegal business practices," CFPB Director Richard Cordray said in a statement. "Consumers deserve better."

[ Related: Debt Management Vs. Debt Settlement. Which Is Best?]

Levitis and his employees allegedly told would-be customers that they'd have to pay only 55 percent of the amount owed to settle their debt, USA Today reported, citing the indictment. In return, the customers were told to make affordable monthly payments that would be held in escrow until the firm had negotiated final settlements. Clients were told Mission would take only a $49 monthly fee for its efforts, it said.

From 2009 through March 2013, some 2,200 customers paid nearly $14 million to Mission. The company took $6.6 million in fees from those customers and paid about $4.4 million to creditors. For 1,200 customers, the company allegedly took nearly $2.2 million in fees and "never paid a single penny to the customers' creditors," the indictment says.

"Most of Mission's customers failed to achieve the reduction in debt that the defendants had promised them, and some of them suffered further declines in their credit ratings, were sued by their creditors and/or fell into bankruptcy," the indictment alleges.

Prosecutors are seeking civil forfeiture of nearly $2.2 million and other assets allegedly generated by the scheme.

Photo: Images Of Money/flickr