Mulling a Payday Loan? How Does 322% APR Sound?
By Carole Fleck , April 24, 2013 02:38 PM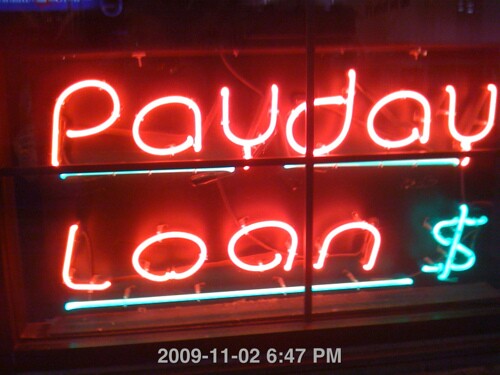 In this economic climate of relatively low interest rates, who pays 322 percent in annual interest for short-term loans? Consumers who repeatedly take on payday loans.
That's right. The average consumer who may be short on cash, and gets payday loans to bridge the gap until the next payday, winds up shelling out 322 percent interest or more on the money borrowed. Or put another way, it's an average $15 interest on every $100 borrowed in a $350 loan over 14 days, according to the Consumer Financial Protection Bureau. It examined the recurring use of these loans by borrowers who tap them to manage chronic cash flow shortages.
[ Read: 4 Reasons to Avoid Payday Loans]
The agency called its research the most comprehensive yet on payday and deposit advance loans, both of which are designed to lend money for short-term needs or emergencies in return for the borrower's commitment to repay the debt from the next paycheck or other source.
Storefront lenders usually offer payday loans; banks offer deposit advance loans. Credit scores and other financial obligations are not taken into account when borrowers tap these loans.
The consumer protection bureau reviewed more than 15 million storefront payday loans and data from financial institutions that offer deposit advance products over a 12-month period. Bureau Director Richard Cordray called them "debt traps" for many borrowers.

"Too often, consumers are getting caught in a revolving door of debt," Cordray said in a statement. "We want to make sure that consumers can get the credit they need without jeopardizing or undermining their finances.  Debt traps should not be part of their financial futures."

Among the agency's findings:

Workers earning $10,000 to $40,000 a year use payday loans more than higher income earners.
Two-thirds of borrowers tapped these loans at least seven times a year.
More than half of all deposit advance users paid off one loan and took another within 12 days.
To curb the cycle of cash-strapped borrowers seeking one loan to repay another, the CFPB says it will consider imposing waiting times on lenders.
Payday lenders say efforts to regulate these loans will force borrowers into riskier and more expensive short-term loans.
Some 15 states have banned payday lending. Other states are increasingly imposing caps on interest rates and fees.
The consumer bureau says it will also continue to analyze the growing online business of payday lending. According to a report in The New York Times, some 3 million Americans took an Internet payday loan in 2010.
The bureau also says it will look into bank and credit union overdraft programs, which provide short-term access to loans. It will publish initial results from this overdraft study later this spring.
Consumer groups, including the nonprofit Center for Responsible Lending and the Consumer Federation of America, have urged lawmakers for years to prohibit or severely restrict these loans.
Click here for a factsheet about payday and deposit advance loans by the bureau.
Photo: Rinkjustice/flickr
Also of Interest

Join AARP: Savings, resources and news for your well-being
See the AARP home page for deals, savings tips, trivia and more