My Good-Enough-For-Company Cheapskate Dessert
By Jeff Yeager , October 13, 2011 09:45 AM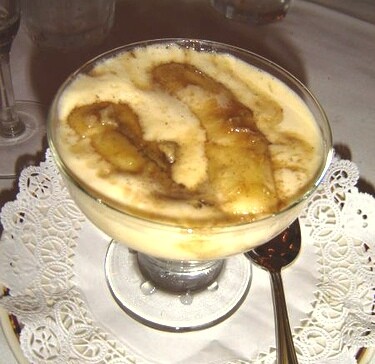 Since we're in the midst of the October Savings Challenge-where I've vowed to try to pay less than full price for everything I buy this month-I was nervous about our plans to have another couple over for dinner this weekend.

I managed to put together a pretty tasty menu for our little dinner party using ingredients I either had on hand or bought on sale. It really wasn't that hard.
But since National Dessert Day is upon us-and this week's Savings Challenge is to cook a scrumptious dessert on the cheap-I feel obligated to do something extra special for dessert. So, I'm planning to make an elegant but affordable classic, Bananas Foster. Want to try it?
Here's my recipe and how I'll make it for less:

4 bananas (I found a bunch of bananas that were rapidly reaching their prime, and when I asked the grocery clerk, he marked them down to half-price!)
¼ cup butter (on hand)
1 cup brown sugar (I remembered that one of our neighbors had borrowed the last of mine a few months ago...so I borrowed it back.)
1 teaspoon cinnamon (on hand)
1 tablespoon banana liquor or extract (substituting vanilla extract, which I already have)
4 scoops vanilla ice cream (BOGOF-"Buy One Get One Free" store special...2 half gallons for only $3.99!)
¼ cup dark rum (ALWAYS on hand...although it's optional in this recipe)
Melt butter in a sauté pan, stir in brown sugar and cinnamon. Cook until sugar hs dissolved. Add banana liqueur/extract and bring to simmer. Peel bananas. Split lengthwise and then cut each piece in half. Place bananas in sauce and gently cook one minute on each side, spooning sauce over them as they cook. Remove bananas from pan. Carefully add the rum (optional) to the pan, and allow it to "flame," burning off the alcohol but leaving the flavor. Cook sauce 1 or 2 minutes longer, to desired thickness.
Place banana slices and sauce on individual serving plates, add a scoop of ice cream, then more sauce on top. Enjoy!
Photo courtesy of Angela De Marco via Flickr Creative Commons