Neither, age, heat nor toe can keep garage salers down
This guest post from Garage Sale Gal Lynda Hammond is about one of her favorite people she met at a sale.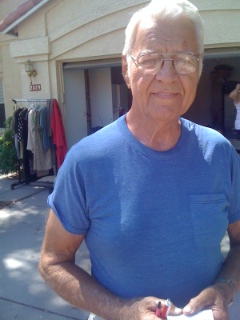 I'd just had minor surgery on my toe. My podiatrist suggested I stay off it for a few days. But I was already stir-crazy having been homebound a full day, so I took short trip to the library. I found six garage sales on the way - and I'm so glad I did. Otherwise I would not have met Dale Glendenning.

Dale is a friendly and talkative retired chiropractor pushing 90, but could easily pass for 70. He says he stays in shape by garage saling. "It keeps me physically and mentally active," Dale told me at a sale in Gilbert, Arizona, as temperatures hovered around 110.

Dale and his wife moved from Galesburg, Illinois, to Gilbert after 30 years as a chiropractor. Before that he'd served in the air force during WWII. One problem: he eventually realized that he had a fear of flying, and pleaded with his officers to allow him to work on the equipment instead. Being a mechanic with feet firmly planted on the ground was more his style.

Dale's wife died more than a decade ago, just days after their 48 th wedding anniversary. And while he "misses her terribly" he has continued his love affair with all things mechanical. He buys anything with a small engine at garage sales, and works on his finds. "I love to take something that is close to being discarded and turn it into something functional. I get a lot of pride out of that."

He bought an air compressor spray painter at a garage sale for $20 and spent more than $100 fixing it up. He got a riding lawn mower for $25 and invested about $200 into it. He also buys scrap iron and turns it into tables. He knows he'll never get his money back on these things, but that's not what's important to him. "I'd rather have fun and work for nothing than remain idle."

Garage sales have quite the "toe" hold on Dale---and me!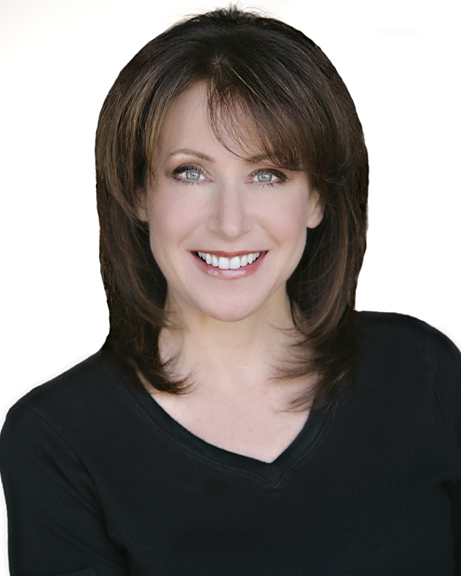 Garage Sale Gal Lynda Hammond writes a weekly column for The Arizona Republic, and you can find sales and see tips on her site GarageSaleGal.com. Lynda's new book, The Garage Sale Gal's Guide to Making Money Off Your Stuff, is available online and everywhere books are sold.

Have a question or comment about garage or estate bargain sales? E-mail her at Lynda@GarageSaleGal.com. Look for her posts periodically in the AARP Blog to help you make the most of your yard sale pilgrimages.