Older Patients Steered Into High-Interest Credit Plans
By Carole Fleck, October 18, 2013 03:39 PM
Consider this: An older patient visits the dentist. The treatment she needs is expensive and not covered by Medicare. So the dentist offers her financing, on the spot, through a credit card plan. She accepts and gets the work done right away. When she gets the first month's bill, she's stunned to learn that the financing plan carries an interest rate of 30 percent.

That scenario, you might be surprised to learn, appears to be a growing trend in doctor's and dentist's offices, in hearing aid centers and in other clinics. According to a report in The New York Times, medical providers are steering older patients into high-interest financing plans, which they arrange on the spot in their offices, to pay for treatment that's not covered by Medicare or private insurers.

Sign up for the AARP Money Matters newsletter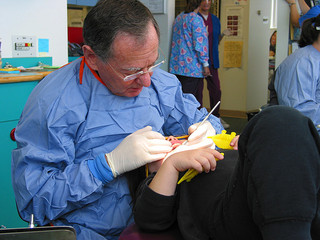 Doctors, dentists and others say the plans enable patients to get the procedures and products they need, but might otherwise forgo, because they're not covered by insurance. These credit plans are also a boon to providers because they're paid upfront and in full.

A review by The New York Times of dozens of customer contracts for medical cards and lines of credit, as well as court filings in connection with civil lawsuits brought by state authorities and others, found that these financial arrangements can jeopardize the financial well-being of patients on a fixed income.

Many of these cards charge no interest for a promotional period, typically six to 18 months. If the debt isn't paid in full when that time is up, rates up to 30 percent kick in, the Times found. Fees are added for late payments, which also trigger interest rates to rise retroactively. So the high rates are applied to the patient's original balance, not the amount they owe currently.

State authorities and patient care advocates in California, Florida, Illinois, Michigan and elsewhere say that older people are getting into trouble with medical credit cards and loans.

"The cards prey on seniors' trust," Lisa Landau, who heads the health care unit at the New York attorney general's office, was quoted as saying.

Minnesota's attorney general, Lori Swanson, is investigating the use of medical credit cards, which she said could come with "hidden tripwires and other perils," the Times reported.

Get discounts on financial products and services with your AARP Member Advantages.

The New York attorney general's office found that a number of health care providers pressured patients into getting credit cards from one company, which gave providers discounts based on the volume of transactions. Patients were misled about the terms of the credit cards, and in some cases, thought they were agreeing to a payment plan with dental offices rather than taking on high-cost credit, according to the report.

Financing medical and dental care, which is often marketed to patients when they're in pain or in need of treatment, is a big business. Americans charged about $45 billion in health care costs on credit cards in 2010, the Times said.

Photo: NMoira/Flickr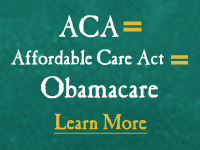 Also of Interest



See the AARP home page for deals, savings tips, trivia and more