Paying for College With Your Retirement Funds? Don't.
By Carole Fleck, July 30, 2013 03:50 PM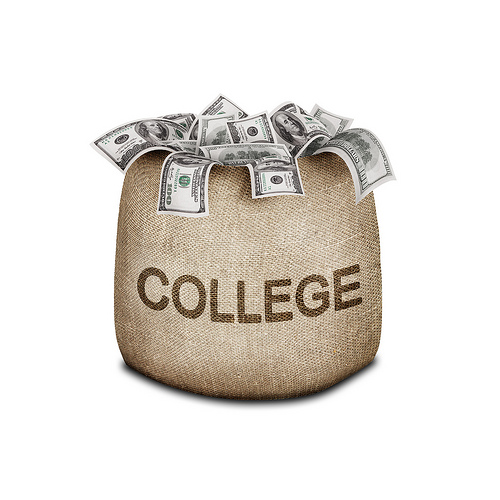 Sure, we want our kids and grandkids to go to college. But not every family, including mine, has been able to save enough to cover four years' worth of tuition expenses. Consider this: In the next five years, college costs at a public institution are likely to be $99,125 for four years, and $203,114 at a private institution. Who can afford this?

It's no wonder, then, that many of us parents are doing the worst thing we could be doing: tapping into our retirement savings plan or taking a loan against it to pay for our kids' higher education. And that trend is only getting worse. Three in four parents with teens at home say they plan to use their retirement nest egg to help pay for their kids' college costs in the next few years, according to a recent survey of some 1,600 people by Sallie Mae, a financial services company specializing in higher education loans.

That's a risky prospect. Financial planners often warn parents against tapping their retirement savings to pay for college because the possibility of running out of money in retirement carries more dire consequences than for students who rack up student loans. To put it another way, if you can't cover your living expenses in retirement, you may wind up looking to your children for support. And if they can't help you financially, then what happens?

Some families are heeding experts' warnings. Of those who aren't saving for college, 47 percent say they're socking money away in an emergency fund and 42 percent are putting their savings into a retirement plan.

Click here to use AARP's retirement calculator and here for our college savings calculator.

The effects of the prolonged economic recovery no doubt put a damper on our ability to save. Families saving for college stashed away an average of $11,781 in 2013, nearly half the $21,615 they saved in 2010, the survey found.

On the flip side, nearly one in 10 families say they're expecting to pay the full cost of college from their savings for their kids.

Here's a breakdown of how the rest of us anticipate paying for college:

32 percent of the cost will come from grants and scholarships.
32 percent will come from parent income and savings.
16 percent will be from student borrowing.
8 percent will come from student income and savings.
7 percent will come from parent borrowing.
5 percent will be from relatives and friends.
If you're worried about saving for retirement, or wondering how much you can put toward your child's college tuition without busting your nest egg, here's some advice from Jean Setzfand, AARP's vice president of financial security:

Talk to a financial adviser to set retirement goals and to determine how much you can reasonably afford to cover in education costs.
Tap online benefits calculators to see what your monthly retirement income might look before making decisions about education expenses.
Talk to college funding experts to identify perhaps lesser-known avenues to pay tuition.
Have your child complete a FAFSA (Free Application for Federal Student Aid).
Above all, remember this: Retirement savings is always the top priority.

Photo: 401k 2013/flickr



Also of Interest

Join AARP: Savings, resources and news for your well-being


See the AARP home page for deals, savings tips, trivia and more